2009 is crazy year for me (In a good way)
I found out my longtime girlfriend was pregnant, so i decided to marry her and start our own little family. This chain of events changed my plan of getting swapped GC/GF, I put all the modding aside and went out from the community for a while.
I had the Coupe for my commute to work, but the lack of space and non power feature turn me off since i have a newborn baby.
So after the registration and insurance expired,
i sold my coupe
http://www.rs25.com/forums/f145/t108146-east-m20-coupe.html
to a fellow rs25er (AWDKID).
I originally wanted to get Legacy GT wagon or Forester XT but i stumble on 2002 Aspen White WRX wagon on craigslist. It had plenty of issues (little things, nothing major) but i'm willing to take the tasks to fix it since i LOVE Aspen White.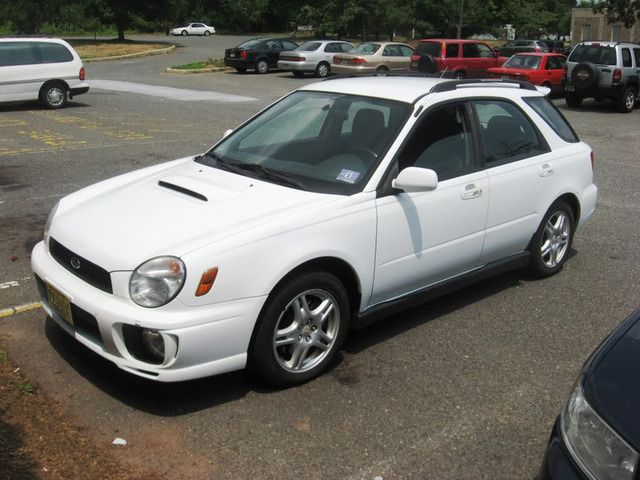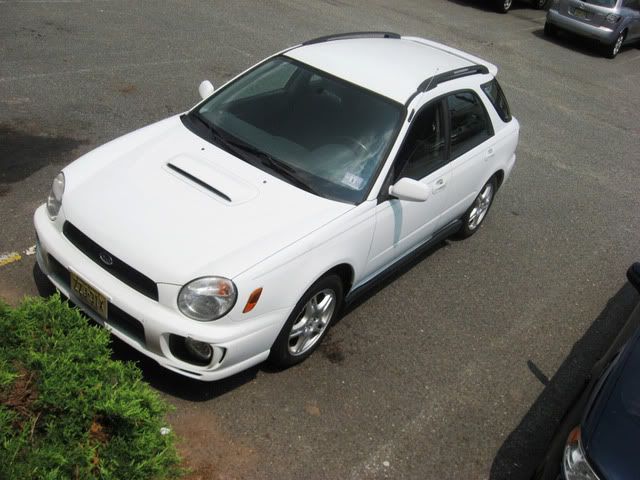 My plan is to use this as another alternative to my other Imprezas, and hey i got boost the easy way
Future Mod (no particular order):
-
5 % rear half Tint
-
JDM STI catless uppipe
- Bellmouth 3" catless downpipe
-
STI axle back
- 22mm RSB
-
Eibach Pro kit springs
-
KYB GR2 struts
-
JDM Liberal Grill
-
JDM Liberal Front lip Wagon Spec
- JDM headlights / USDM Retrofit
- JDM rear spats + aero splash
- JDM V7 hood scoop
- Walbro fuel pump
*If my baby hits 4 yrs*
- 6 spd swap
-
Brembos
- EJ257
*
blue font
= done*
basically, i'm looking to build my bugeye wagon similar to this
or
Thanks for Reading
-Aaron