Discussion Starter
·
#1
·
I was inspired after reading a thread posted by another member on how to fit a leather shift boot into the 93-97 manual transmission shifter console. The stock rubber accordian boot didn't bother me, but I wanted something a little more suave to compliment my WRX shift knob and ebrake handle.
The install and fitment was quite simple. Tools required for the job are phillips screw driver, a knife, and a pair of needle nose pliers. I was able to pick up the boot, shift knob, and WRX shifter console (not needed) for $15 + shipping off ebay, so this is a very cheap mod.
Here's what I started with:
Next step, remove metal lock washers from the under side of the WRX shifter console. If you don't care about the console, you can just rip the retainer ring out of the trim to free up the shift boot. If you're like me and prefer not to damage anything you can pry the lock washers off with a couple thin knives and a set of needle nose pliers.
Next step is to test fit the WRX boot to ensure proper fitment. The plastic retainer ring on the WRX doesn't fit properly with the L shifter trim, so I chose to separate it from the boot and fit that directly. It is a tight fit, but with a little persuasion the WRX boot fits perfectly on the L shifter trim.
You will now need to figure out a way to attach the boot to the L shifter trim. I chose to use the stock prongs which attach the rubber boot to the shifter trim. You will need to mark the location of each prong on the underside of the shift boot then make a small slit to slide the boot over the prong. The boot will stretch quite a bit so only a very small incision is required.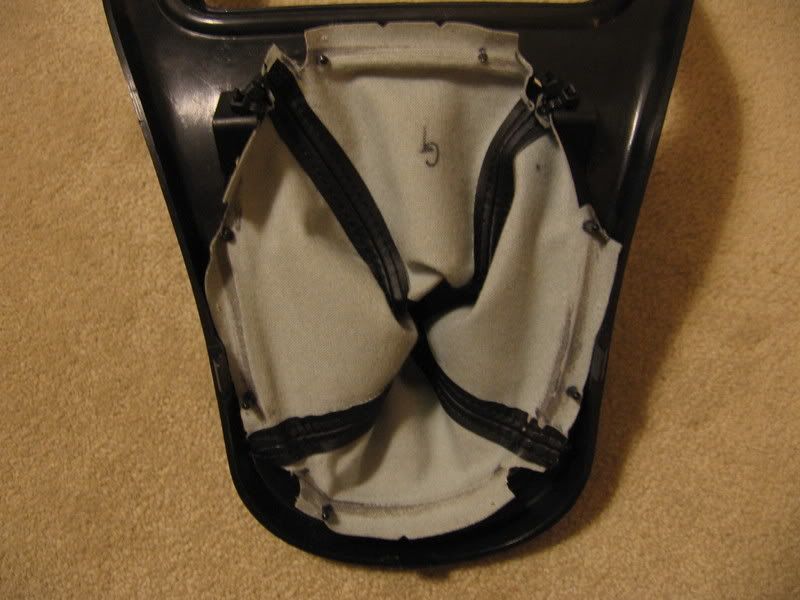 The boot fit quite well, but there's a gap in the front corners. For this I decided to take a couple zip ties and bring the boot in closer to the shifter trim.
For temporary fitment I used a little tape to seal up the boot around the edges to hold everything in place.
Final product installed in the car: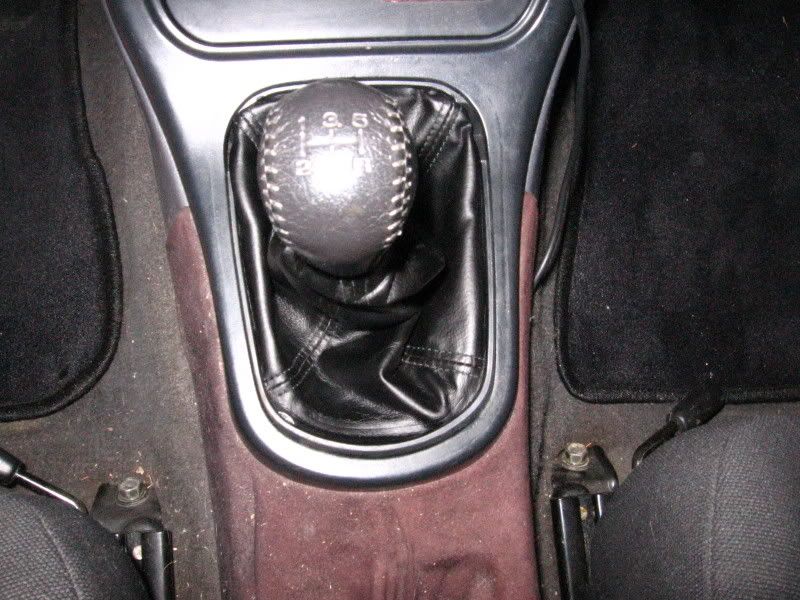 Overall, I'm happy with how it turned out and it was very simple. None of the stock trim was modified so I can revert back to stock at any point with little effort. Let me know if you have any questions or want more pictures.