After a new purchase of a mild steel Stromung single tip axleback and one Chicago winter I noticed the dark grayish exterior coating flaking off the piping and quickly turning to rust...I knew this would happen but not this fast.
So taking matters into my own hands I purchased one pint of Rust Bullet® Automotive, Metallic Gray rust inhibitor and sealer:
Rust Bullet Site
Product is pretty straight forward to appily. Clean surface of any rust flaking, oils, chemicals, etc., stir rust bullet, appily with a chip brush in a cross hatch motion to item, let dry for est 2 hours, appily second coat...done!
In total it took about 4 hours yesterday to finish sealing the muffler, with 2 hour dry times in between the two coats applied.
Here's a before: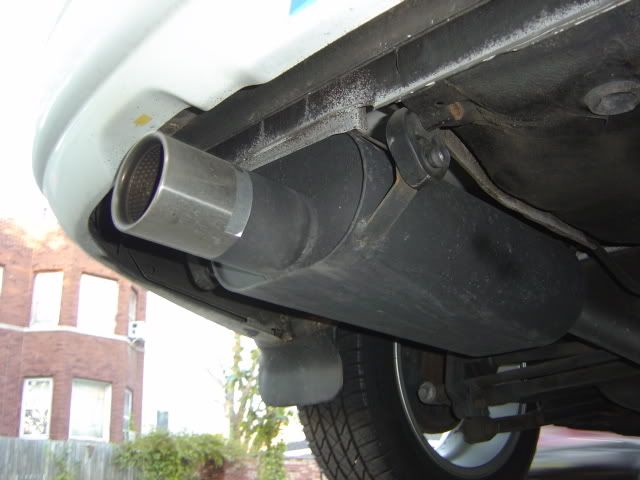 and after: