99 RS, 01 RS, 01 Forester S
Stock vs. OBX trailing arms on a 99 RS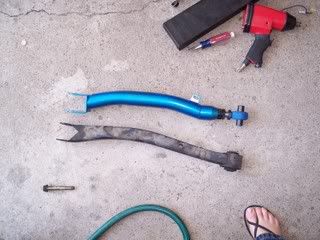 I know you like toes...
Tools
17mm wrench
17mm drive/air gun
12mm
Simple instructions
1. Get the car in the air, remove the rear wheels
2. With the 17mm air gun and 17mm wrench remove the bolt that connects the spindle to the trailing arm. These babies are tight, so I recommend an air gun.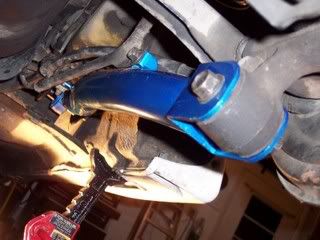 3. Next remove the 12mm bolts that hold the ABS lines on. (there kind of hard to see in the picture, but there there.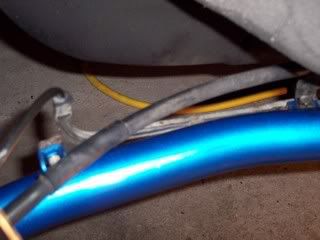 4. Now remove the 3 17mm bolts that hold the trailing arm plate to the car. this will allow easier access to get to the other 17mm bolt holding the trailing arm to the bracket.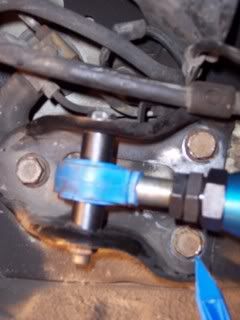 5. Remove the 17mm bolt from the bracket now and reverse for reinstall.
Putting the new ones on I found it easier to start back at the spindle and work my way back to the bracket, installing the abs lines last. Another note, these can be put on upside down (dont ask me how I know :loser: ). Make sure that the abs mounting bracket is pointing up (refer to spindle picture, the 12mm bolt should be up top), not down. I also adjusted these to length by comparing them to the stock ones I took off.
I bought these off Ebay for 120.00 shipped (listed for 2002 plus RS's). I have yet to drive on these, and to be honest, I just put tein coilovers on too. So I wont have a good idea on what these did or did not do.