Hey guys, I recently completed this setup with 18X10 wheels and 280sx fender flares which cost me $250 shipped. The fender flares are supposed to be the same as 240sx flares, but dont take my word for it, the 280sx flares that I used fit fine. To give a brief summary, this is fairly labor intensive and requires A LOT of patience as you will need to test fit many times.
1. Put on your new wheels and figure out roughly how much to cut:
*you may have to cut into the bumper (front and rear near the top)*
I had to cut about 4 inches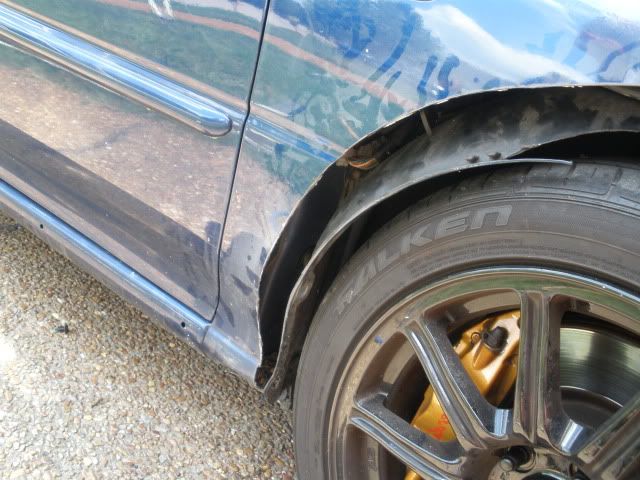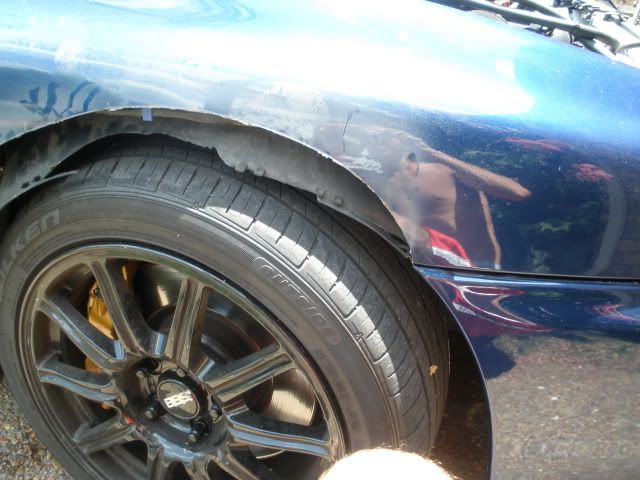 2. Depending on how big your wheels are, you may have to cut all the way to the bottom to be able to turn full lock without rubbing... I had to cut part of my sideskirts for this reason. This will require a lot of measuring. Put on your new sideskirts and turn the wheel in each direction, dont forget to take body roll into account (add about an inch or so just to be safe):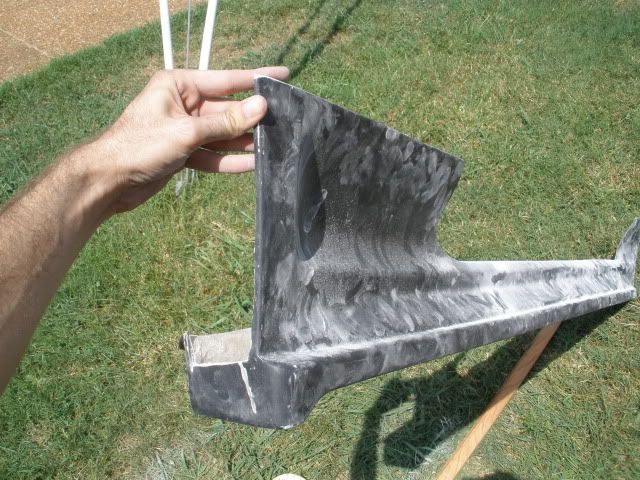 3. I then used the very bottom of the fender (that I just cut) as protection from the rough inner edges of the fender:
4. Once you're done with the front, move on to the rears and cut the same way. Hammer the inside portion up towards the 1/4 panel: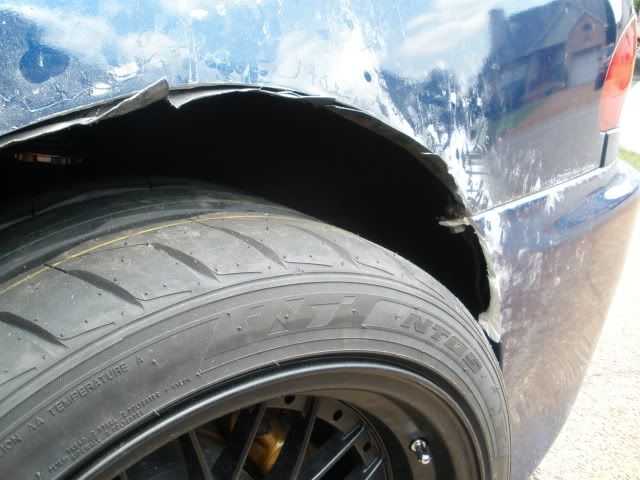 You'll be cutting the very edge of the inside of the trunk (you can actually see the wheel from the trunk bc of this gap)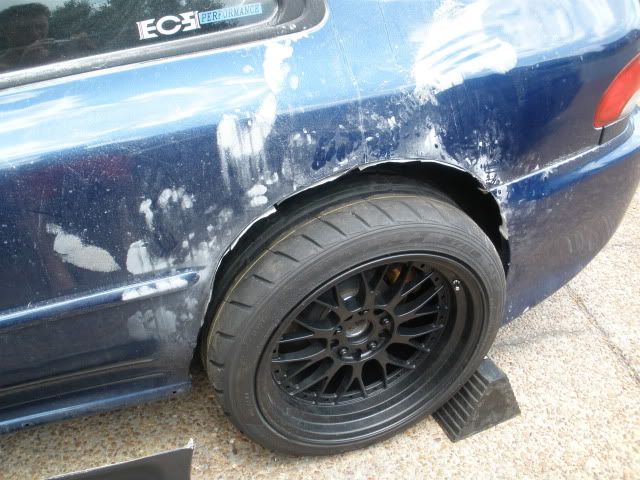 5. Once you're done with that you'll need to weld. I rented a tack welder from Home Depot ($40 for 4 hrs) to weld the inside 1/4 panel, to the outside... Sorry but no pics of this :-(
6. I dabbed sum primer around the edges of the fenders and rears that I had just cut to protect it against rust.
7. I then bought a bunch of plastic little square fasteners from Ace hardware for the fender flares. Made it 10000 times easier than having to bolt the flares from the inside. Simply drill a hole, slide these suckers in there (make sure they fit tight)... Put your fenders on, and screw them in.
Finished product:
Thats it you're done! This process took me and a buddy 2 whole wkends. Working on and off and taking a bunch of random breaks. I'd advise everyone to be patient and measure as much as you can. If you can't weld, Im sure a neighborhood muffler shop will weld the rears within an hour. Feel free to PM me for any advice.
-Leo