Y2K GM6 & 65 'Stang Fastback
I had been looking around for this intake and I had seen earlier models that were very crude and I thought I could do something similar with some stuffs at the Home Depot. I am not sure how people would actually be interested in this, but just around if anyones wants to try it!
I picked up a 2" x 2' piece of black ABS plastic tube and 2" 90 degree rubber hose with hose clamps, in the plumbing section at the Depot!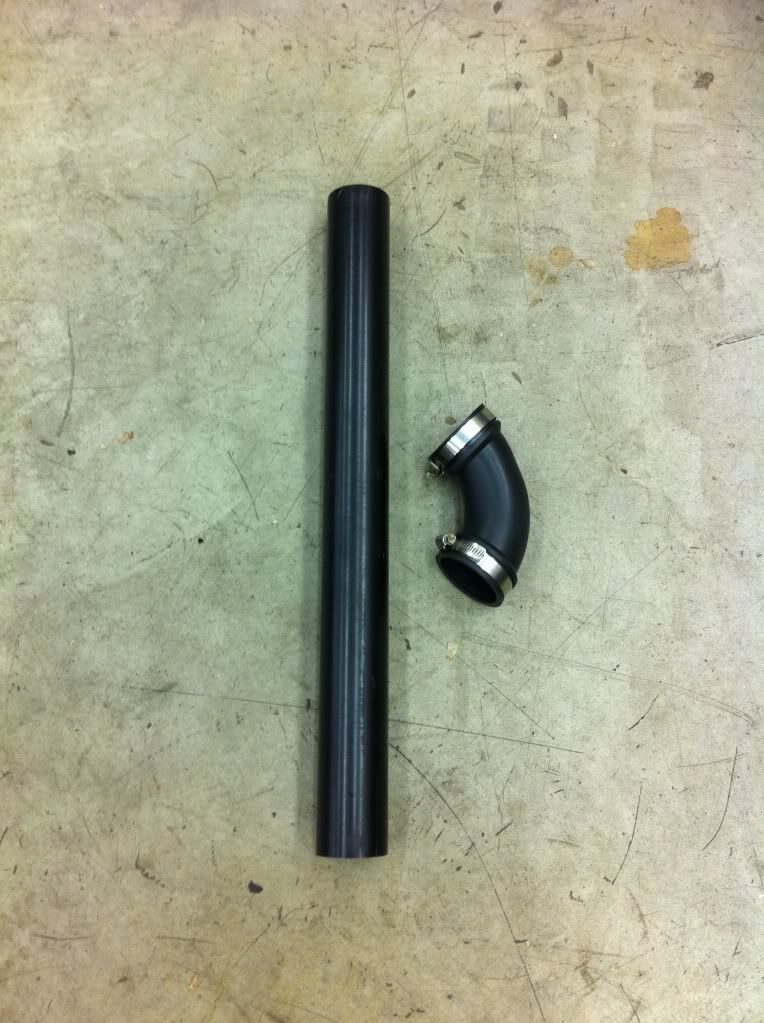 Tools:
Ratchet
10mm socket
12mm Socket
hacksaw
flathead screwdriver
1. Remove the 10mm bolt, the 10mm nut, and the 12mm bolt holding on the
intake. Then Remove factory intake, but not the stock torque box.
2. Cut Approximately 2" off of the tube, it is just a bit too long.
3. Not needed, but I had a small peice of 5/16" hose and I cut a slit in it to line
the edge of the hole.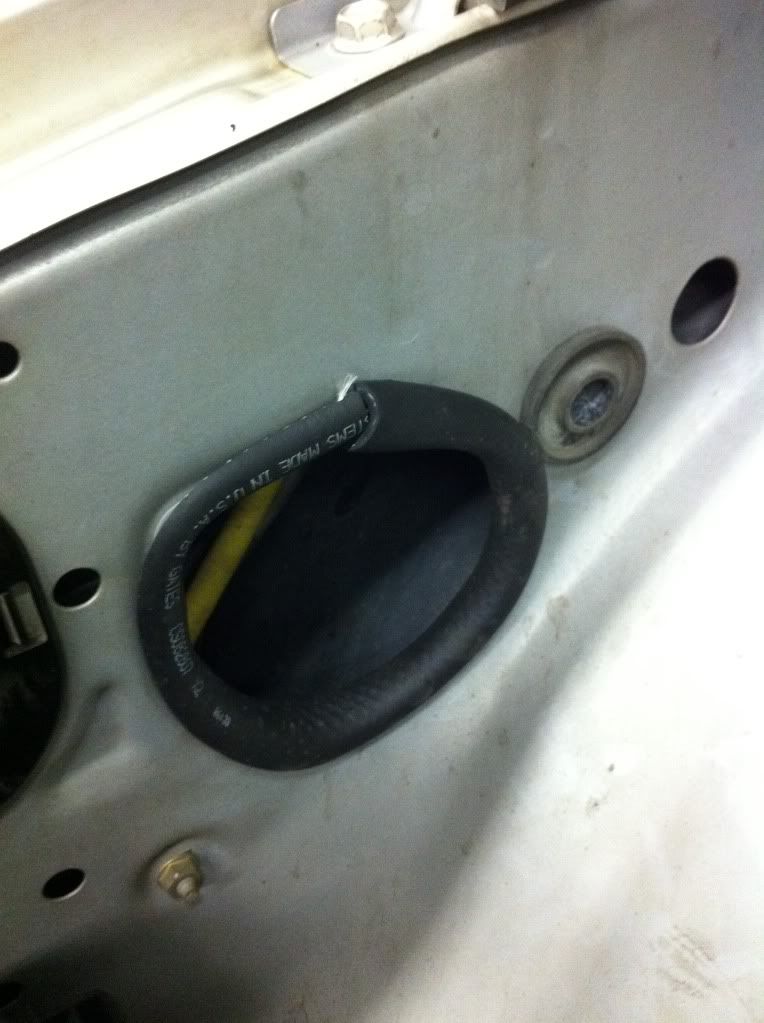 4. Put the 90 on the freshly cut tube, stick into the hole and put the other
side of the 90 on the stock intake.
5. Enjoy!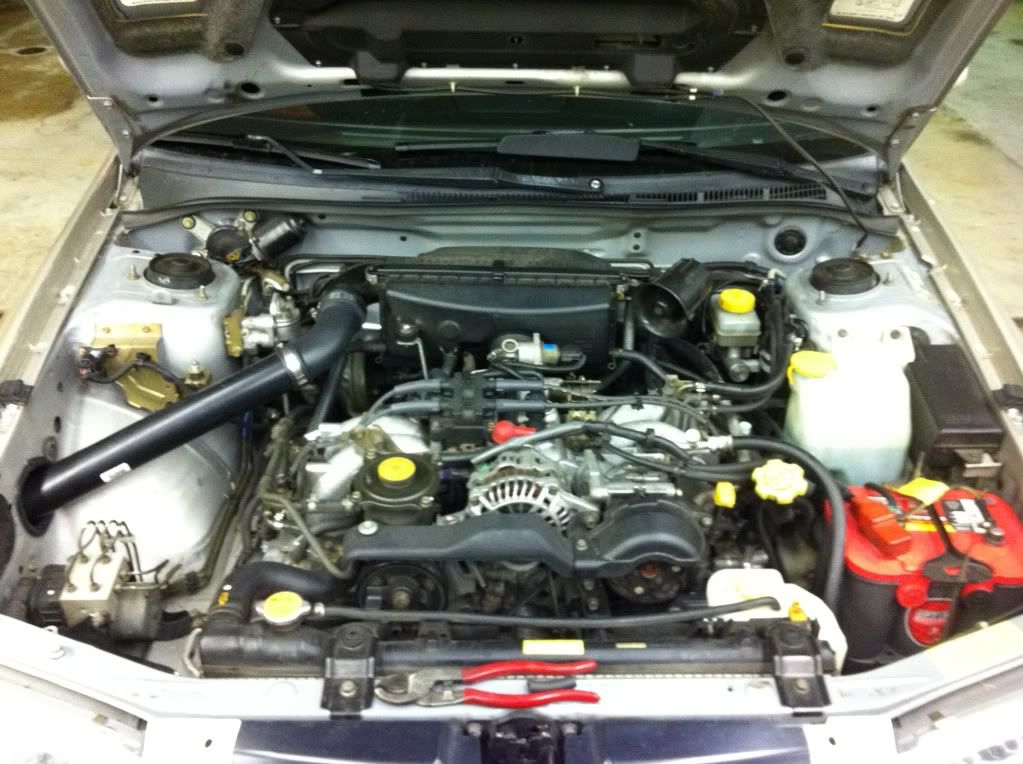 I didn't notice any crazy substantial power but the car definitely felt like it breathed better. I like the way it feels. Hell, for 10 bucks you can try it and not worry about breaking the bank.