I have came to the conclusion that the Subaru Knowledge base of differentials is a bit lacking and have decided to write a little something about them and include a Pictorial to help everyone out.
While I don't want to get into too many details on what makes each diff different, here is a nice link to what Dave Anton wrote on NASIOC:
Differential FAQ: Read if you are thinking of upgrading! - NASIOC
Also here is a nice video explaining what a differential is:
I have compiled 13 different differentials for reference, which include all options for the US market and nearly all for the Japanese market as well. The only two factory options that I am missing are the 5mt front torsen that came in some late 90's RA V-limited STI's and the R180 AP Suretrac that came in the JDM Bugeye's.
To start out, here is a line up of the differentials available for a R160 rear.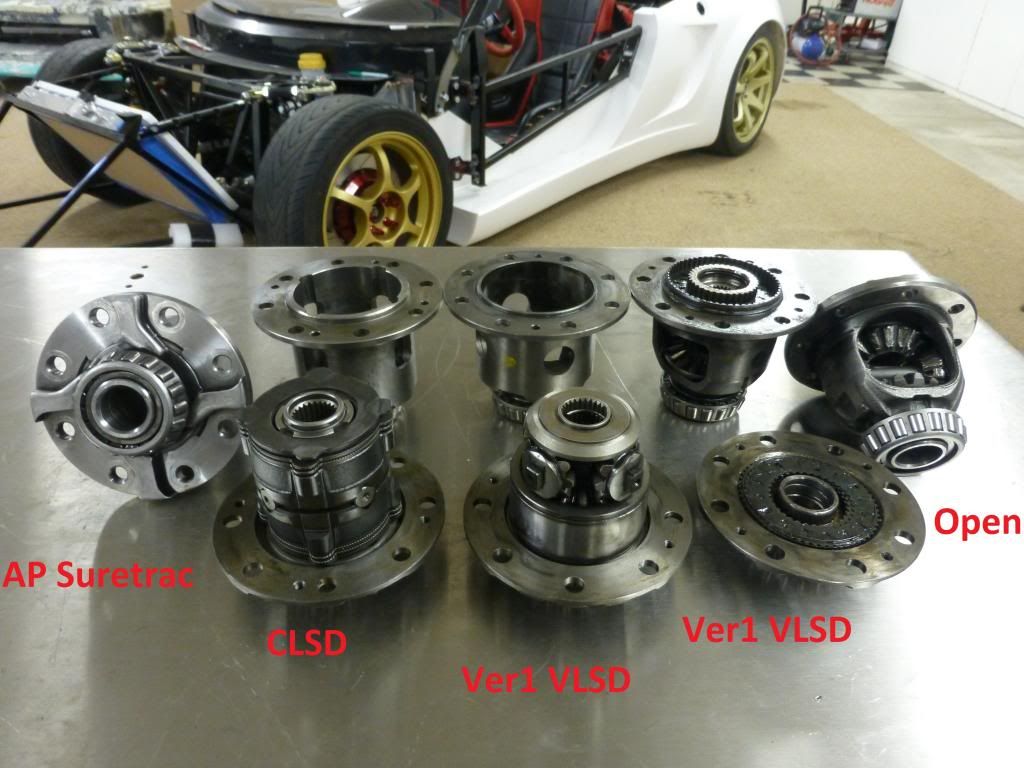 And here is what a diff looks like when it breaks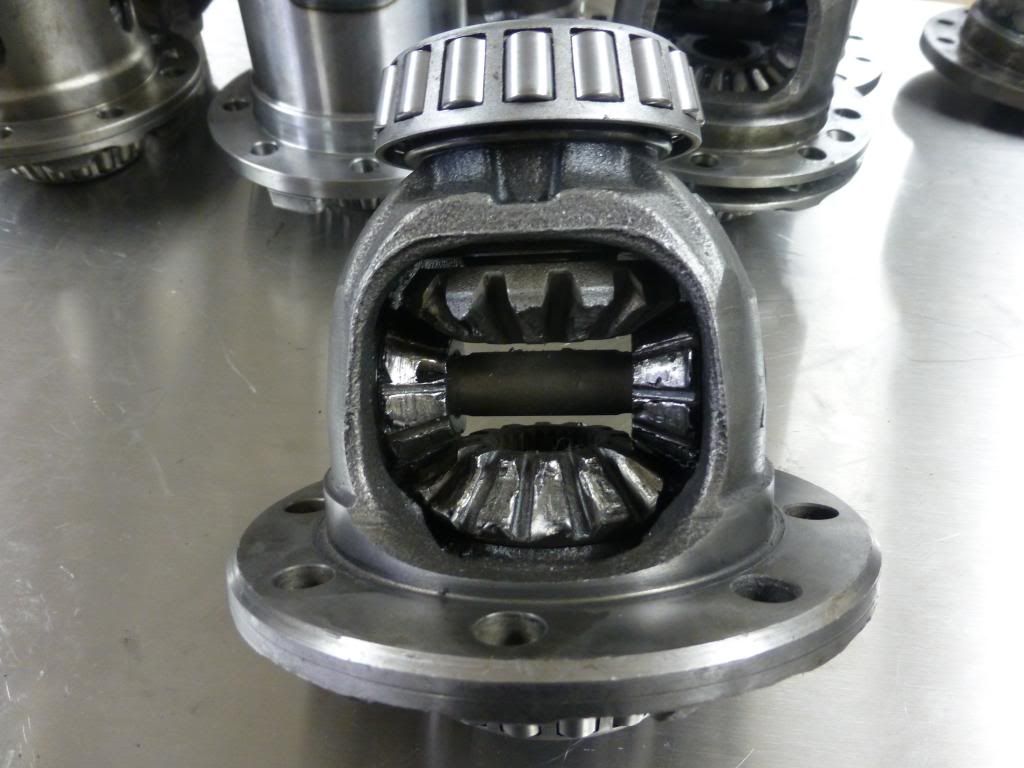 Here is a version 1 viscous LSD. The unit in the center of the picture is not a mechanical unit; instead, it houses the viscous fluid and plates. This is the differential that requires two different style male axles. One side looks like a standard male rear axle and the other has two sets of splines as seen below. Please note the 4 spider gears.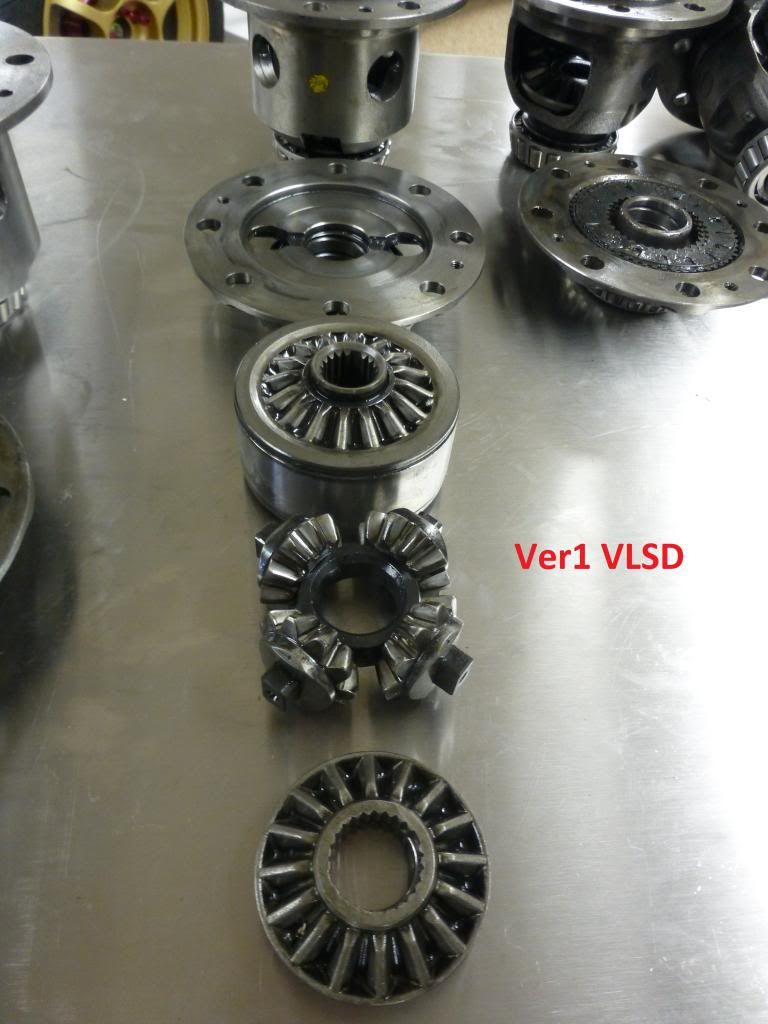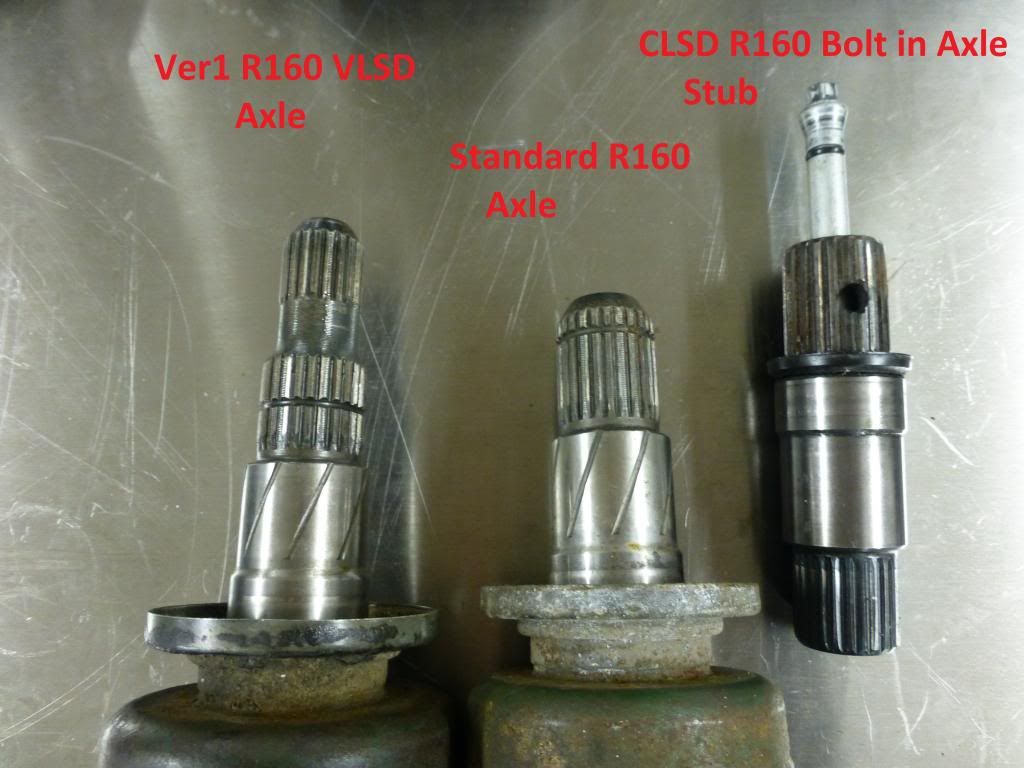 Here you can see the inside of a version 2 viscous unit found in most wrx's. A version 2 VLSD is very similar in appearance to an open differential but if you look closely at the seat for the ring gear you will see that you can split the diff in half in order to have access to the viscous unit. Viscous LSD's typically are regarded as a bad unit. However, I do not feel this has to be the case. Yes a Viscous LSD is reactive in its approach to limit wheel spin because you have to have wheel spin in order to heat up the fluid inside the differential. At which time it will attempt slow down the faster moving wheel. Viscous LSDs make the car easier to drive on the street and or a situation where you have a long corner that you want to power through. The biggest down fall to the version 2 VLSD is the fact that it only has 2 spider gears and, as seen in the open diff, this becomes the first point of failure.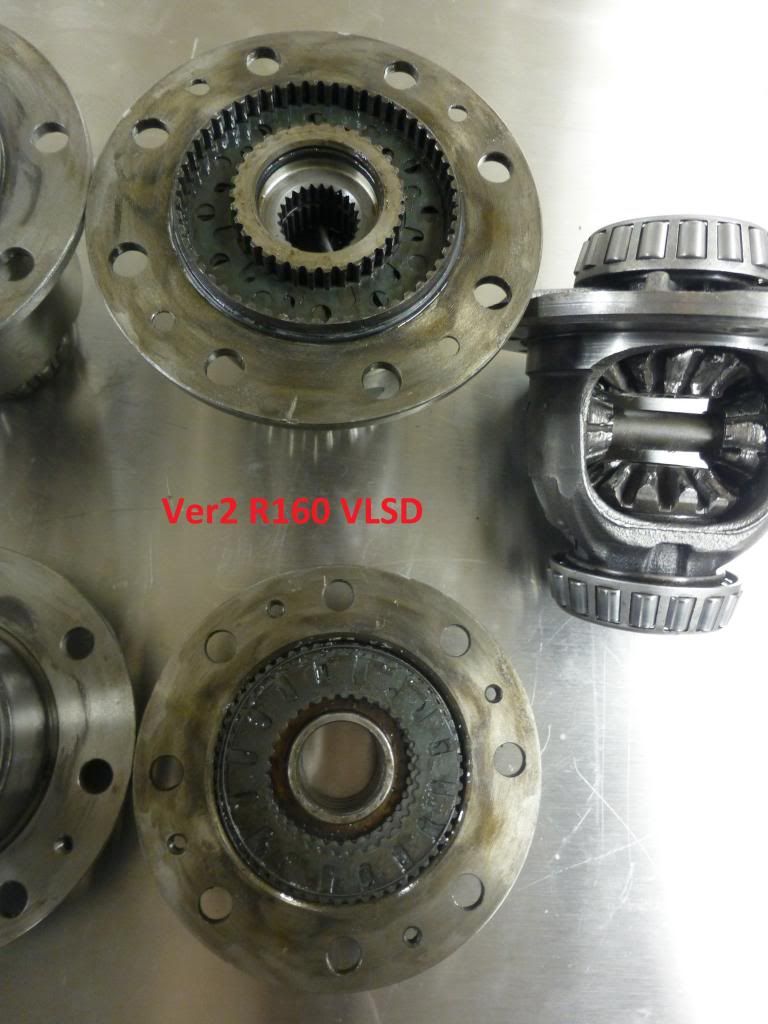 Here is a shot of the insides of a 2 way clutch LSD for an R160. Very similar to an aftermarket unit, this differential will lock up on both acceleration and deceleration. OEM R160 CLSDs use a bolt in axle stub and female style rear axles.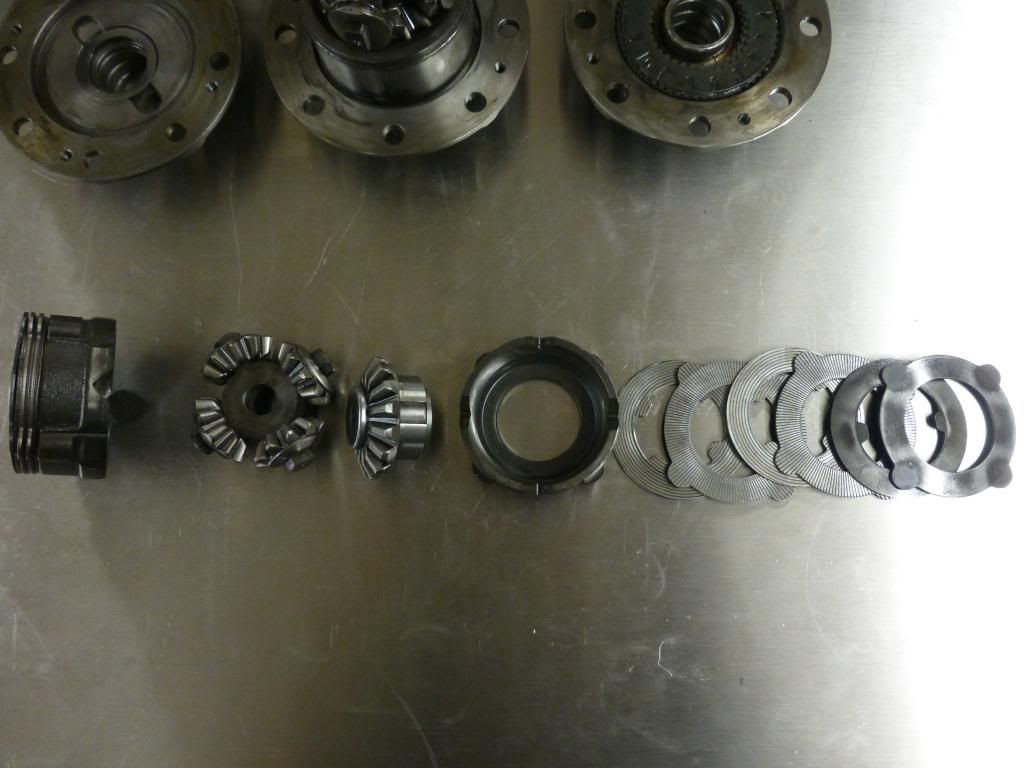 Last up for the R160 family is the AP suretrac. This is a sealed unit so I did not feel like destroying mine but here are a few pics of what the insides looks like. The Suretrac falls into the TBD (torque biasing differential) category, which means technically its not a limited slip unit. Instead, it transfers torque to the wheel that has more load. However, it requires some load on both wheels in order to transfer the torque, otherwise a TBD will act as an open diff.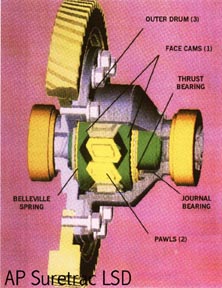 Moving forward with the TBD family, here is a line up of three other torsen style differentials. Keep in mind that Torsen is a brand name standing for Torque Sensing and these differentials are not necessarily made by Torsen.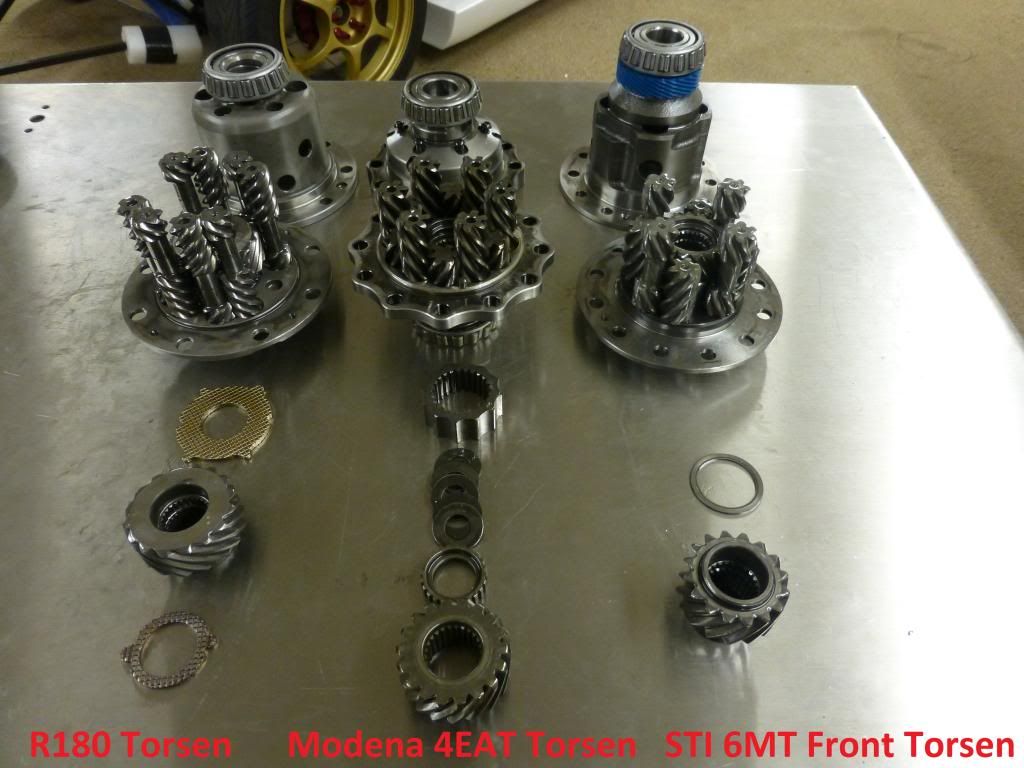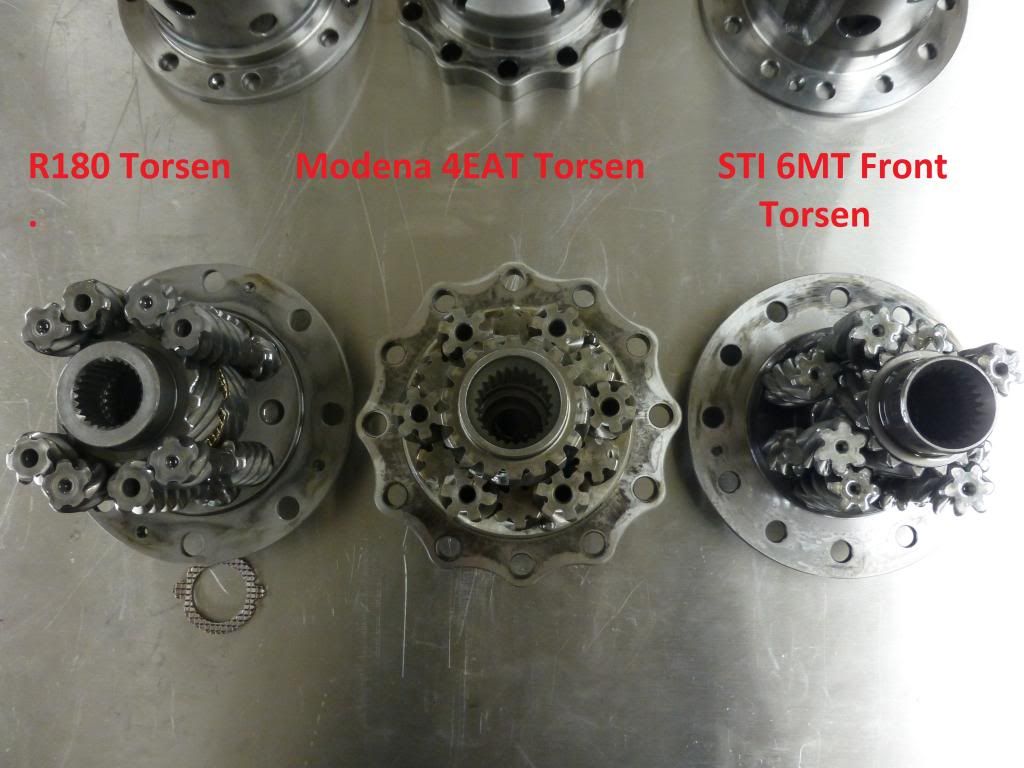 Next I have a line up of clutch style LSDs. The two OEM units are consider a 2 way LSD where as the Cusco has the ability to be changed from a 1 way to a 1.5 way. In addition to the pre-load that you can set on certain clutch LSDs, which makes them a proactive differential, the cusco can lock up only under acceleration (1 way) or under acceleration and partially under deceleration (1.5 way)
Lastly, here are a few other random pictures I took during all of this: