Disclaimer
: I am not responsible for your mechanical ability; this is merely a guide on how I retrofitted my highlights with HID projectors. This is for show purpose only and should not be used on US highways.
The purpose of this project was to increase over light output, reduce glare to oncoming traffic and have a reliable setup for years to come.
If you're serious about doing a retrofit, I would highly recommend you read as much information as you can from HIDplanet.com/forums. This way you can plan, understand and be comfortable with what you're doing. If you have questions, chances are they are already answered on HIDplanet.com/forums. If you have specific question not answered related to our headlights, please feel free to PM me anytime.
You should always use OEM HID parts whenever possible. All aftermarket kits tend to be unreliable and last only a very short period of time.
If you plan to use someone's service, make sure you have seen some of their work before hand. Don't end up like this guy.
Poor Retrofit
He spent hundreds of dollars for this two dollar job.
----Things you'll need----
Time: Plan to spend at least 8-10hours on this project
HID projectors from your choice of luxury cars: e55/e46/tsx/s2000/ many others.
(HID projectors will only accept D2S, or in some rare cases D1S bulbs)
HID Ballast from an OEM manufacture or Aftermarket Junk if you wish.
HID D2S Capsules such as Phillips/Osram 4100/4300K or Aftermarket D2S crap.
Dremel with at least a cutting and routing tool
Oven or Heat gun
Phillips screwdriver/Flat Head screwdriver
and other tools you might already have
6/32 X 1 1/2 screws and #6 washers
-----My total cost breakdown------
TSX Projectors 175 shipped
HID ballast, D2S Capsules, Shrouds 200 shipped
Dremel $60
Screws/Wiring/miscellaneous $20
My time worthless
REAL HID in a GC8, Priceless(lame)
----------------------------------
Take one last look at your crappy Halogen lights because once you go retro, you'll never go back. Even the PnP kits don't compare to these.
First take both your headlights out. Start by removing the corner lights, the grill, then the 4 screws holding each headlight.
Then remove the 4 metal retainers from each of your headlight. Use a small flat head to pry on the plastic side.
The next step involves softening up the glue around your housing.
Clean your headlights and preheat your oven to 280-300 degrees Fahrenheit.
Set to bake NOT broil and use a cookie sheet. I find the oven to be much easier as the glue temperature is even through-out the headlamp. When the oven reaches operating temperature, put one headlight in at a time. Be careful not to set the headlight on anything but its' lens.
Leave your headlight in the oven for about 5-8minutes. Remember to use gloves. Once the glue softens up, use a small flat and two razors to pry apart your headlights. Start with one end until there is a big enough opening for you to grab onto the glass. Then pull just hard enough and it will open up like a $2 whore. Repeat the same process with your other headlamp. If you find that the glue is still hard pop it back into the oven for no more then 1-2 minute intervals.
Unscrew the leveling adjustments until the reflector pops out.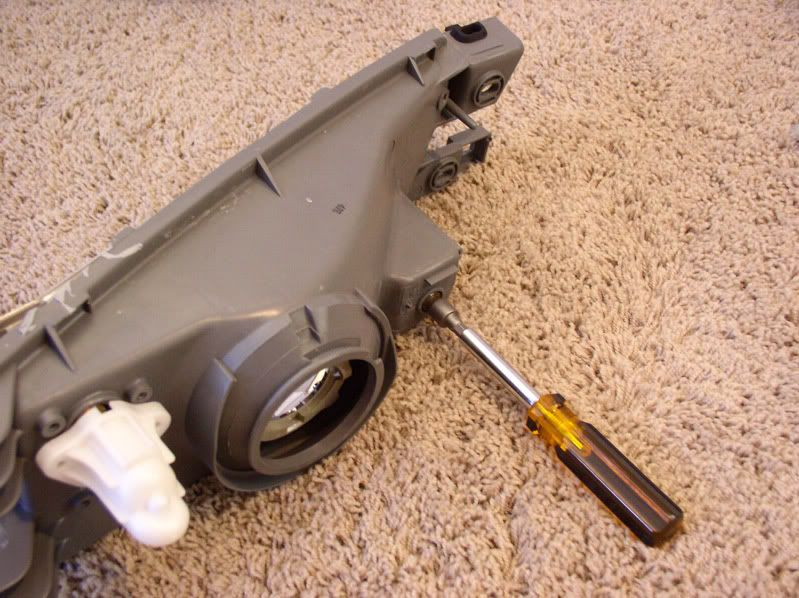 Then use pliers to pop this thing out.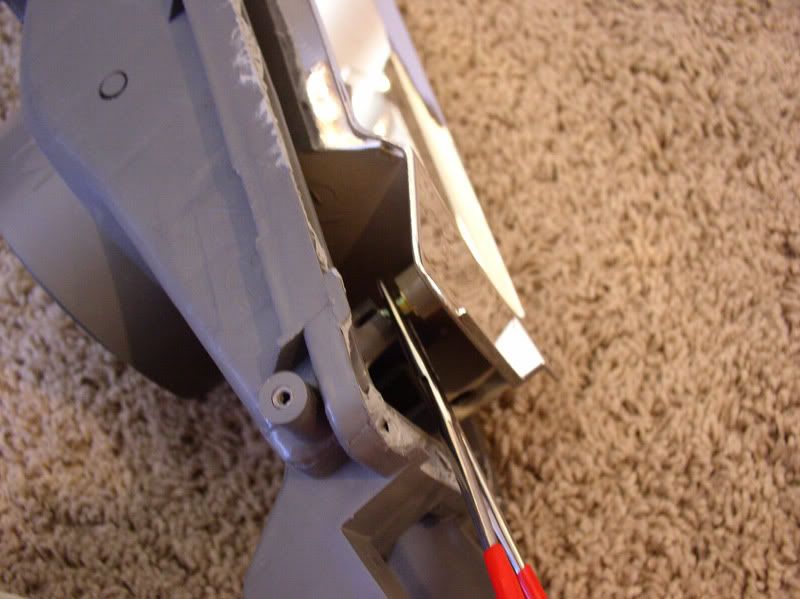 Remember to use high pressure water to clean the reflector and never ever use a cloth or rag. Air drying is fine. If you plan to paint the reflector black, then cloths and rags are fine.
Where to drill the holes you ask? This is very hard to explain. If you drill the screw holes too high or low your beam pattern will not come out straight. First use a sharpie marker to mark the big opening in the back. You want to have your projectors pointing down just a bit. Don't cut too big of an opening as this will make it much harder to mount your projector in. The projector needs something to rest on when tighten. This part will include a lot of Trial and Error.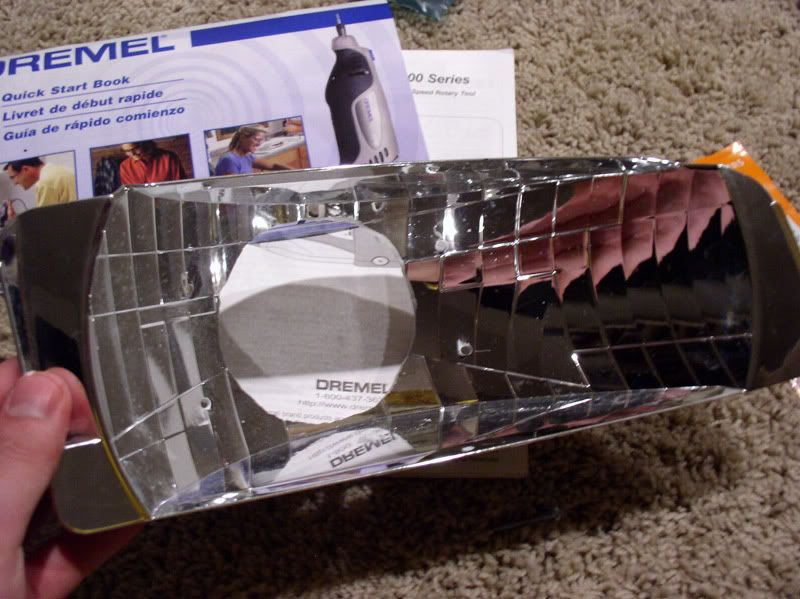 For my projectors to fit perfectly, I had to drill an extra hole on the bottom of the reflector. When you have the projectors seated in correctly. Align it by sight and measure where the screw holes should be. Don't worry if they are off by a millimeter or two they'll fine. As long as your projectors are seated horizontally, you'll be okay. After you drilled the screw holes, clean it and mount your projector.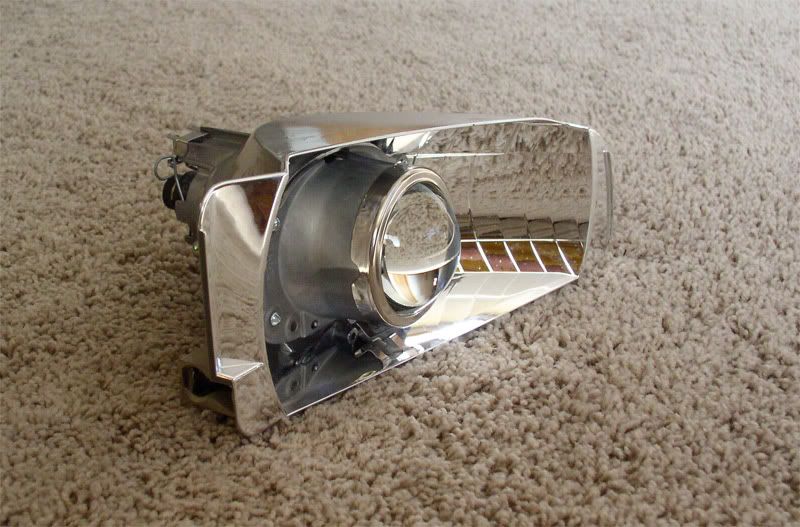 Put the reflector back into the housing, if it doesn't fit you will have to cut the housing on the top side. Maybe 1 1/4 inch wide x 1 inch high.
Don't seal them up just yet. Put them back onto your car and make the final adjustments.
If you find one or both your beam isn't horizontally correct you'll have to make adjustments to the projector mounting.
Wait until night fall and drive them around the block without the glass lens on. Make sure that both projector beam overlap each other at 300ft.
Click here.
http://faqlight.carpassion.info/hl-aiming.htm
This will show you how your beam pattern should look like.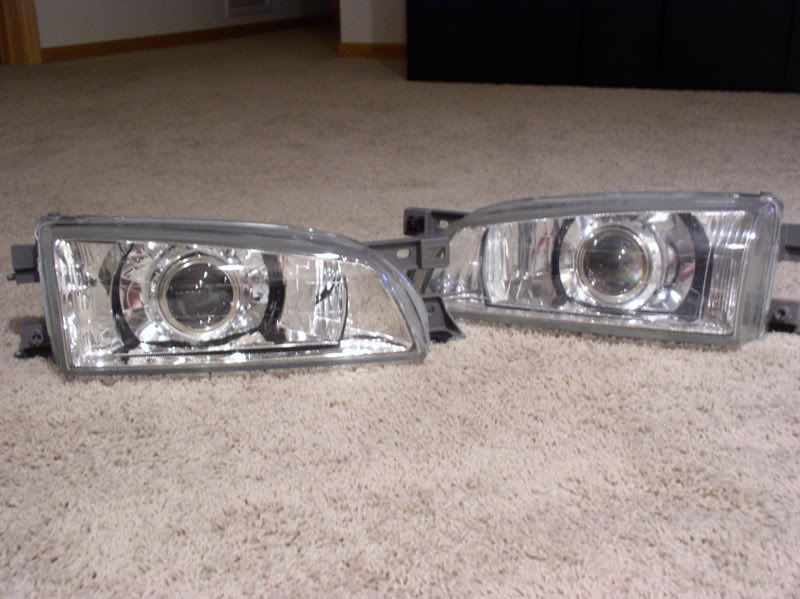 Once everything is aligned correctly, throw them back into the oven.
Clip the metal retainer back on starting from the glass slide first then push them down on the plastic side. Remember that plastic is easy to fix, cracked glass isn't.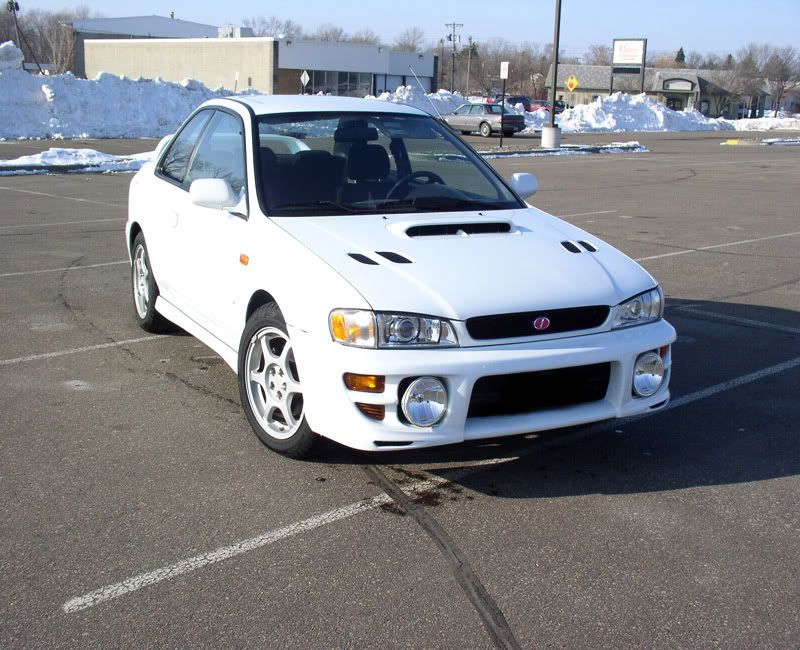 Beam pattern: Camera dimmed because of the brightness.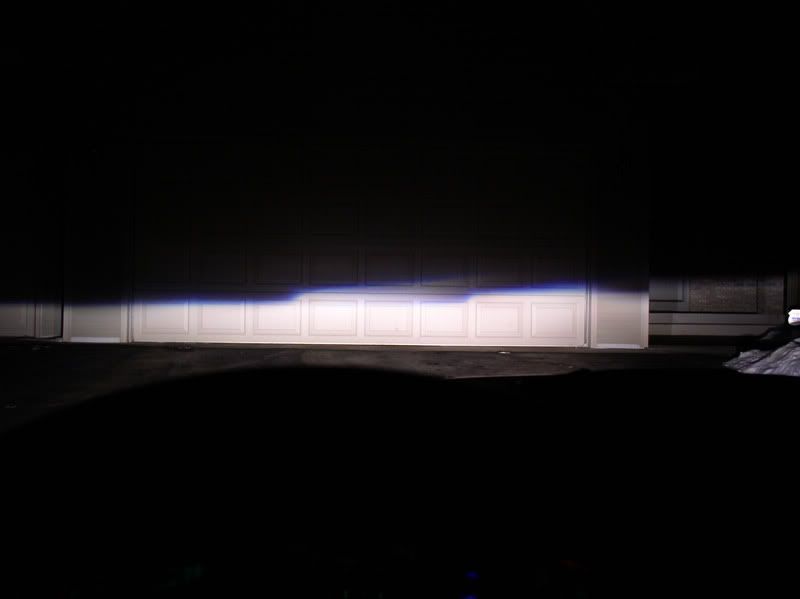 I hope you enjoy your new headlights as much as I did.:banana: