2005 Subaru 2.5 RS Wagon Silve
Review of the Corbeau FX1 Pro Seat
Photos and Text by: Drew Brashler (yesitsdrew5310)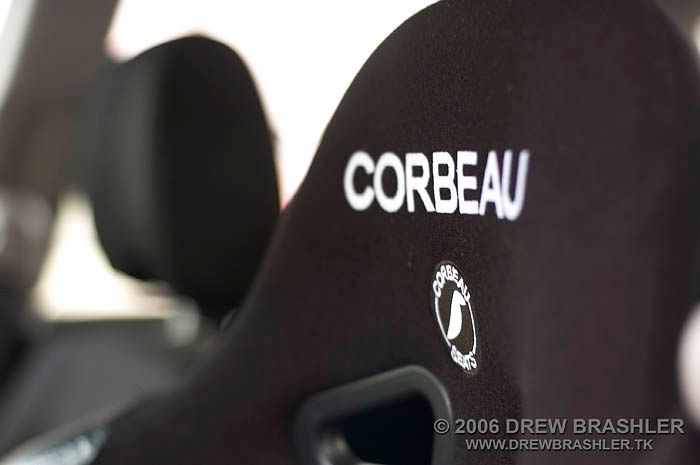 The DIY installation is
here
.
This seat cost $415 with sliders and costs $279 for just the seat. Go to
www.corbeau.com
for local dealer information.
The seat is simply awesome! I want to get a 2nd one to finish out the interior of my car, but I don't have another $415 yet.
Here is a photo of the Corbeau next to a Stock 05' RS Seat:
The FX1 Pro is the smallest seat Corbeau makes, the next size up is the normal FX1, and then they have the FX1 Wide version. The seat holds you like a seat should, without 4, 5, or 6pt harnesses you stay in your spot going around the twisties. Your ride height drops down about and inch or two, and takes a bit of getting used to.
Long drives feel good in this seat and it actually made my posture better when sitting in my car!
I love this seat, and if anyone is in the AZ area and wants to come sit in it, you sure can, just PM me.
Here are a bunch of photos of the seat: