My custom CAI using 3" pipe and the stock airbox
Well here's my attempt at the best of both worlds...keeping the stock airbox and having the flow of a 3" intake tube.
..finished install
some pics along the way....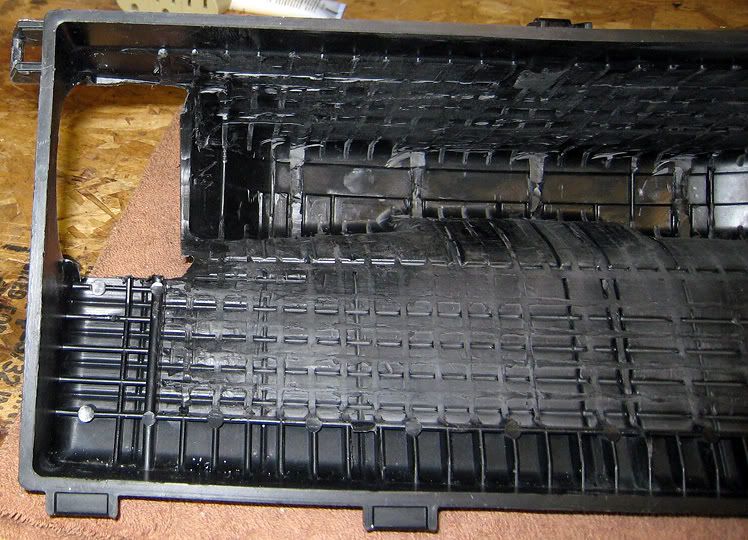 after test fitting I marked the tube for position...
all glued up....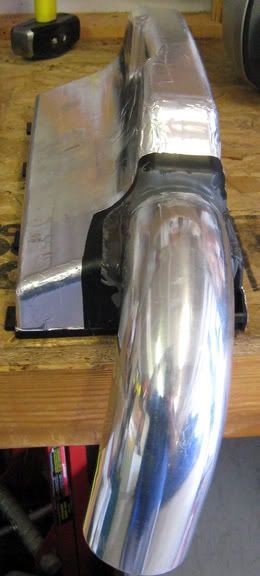 ...all wrapped with aluminum tape and ready to install. The tape helps with radiant heat. It's good for lowering temps by about 15-20º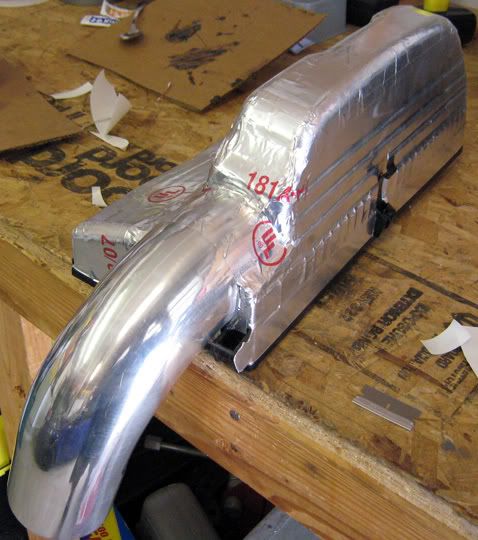 OK, why I did this. More than anything because it's fun to tinker
I also wanted to retain the stock airbox as well as the flat style filter. I honestly don't like the idea of a filter in the fender because it's harder to service.
I did learn a few things: I didn't really feel any noticeable jump in power during the test run with this set-up which I expected, but something happened I didn't expect. The intake is much quieter now than it was with the PDM intake and stock airbox. Go figure. I also didn't expect it to fit better in the car with a larger tube, but it does because I was able to set the position of the elbow where I wanted.
Now even though I knew gains would be negligible I also plan on cams and a reflash. I already have a free flowing exhaust so it may net some gain after all is said and done. We'll see.
I also learned regular JB Weld doesn't seal voids very well
but JB Kwik Weld does as it sets faster, but it sets too fast for the whole job.
Anyway the mod is pretty straight forward. Just requires some hacking on the airbox ...OK alot of hacking
. Since I bought the PDM intake years ago it was fairly inexpensive too. I got the 3" elbow and coupling off ebay for around $30 shipped and after that I just needed epoxy. Now for most of the grinding I used a die-grinder with a rotory file, but a dremel would work too. I also took out all those fins or whatever just for good measure. All in all I think it came out pretty good. All that's left now is to insulate the elbow like the rest of the intake.