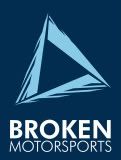 We will be joining the rest of the vendors that IAG works with this weekend at their open house!
We will be showing up with a few of our cars and some customer cars as well. Flocked dashes and other pieces will be on site for ppl to see, touch, feel.
We are also giving away a free flocking service to do the top dash section which includes the dashboard, cowling, center pod/clock, and airbag cover.
Please stop by and say hi and be sure to check out what we have there to offer. If we are lucky and get our shipment in time, will have some Bakemono lips and mesh fog covers for sale as well.
Hope to see some of you there.
_billy