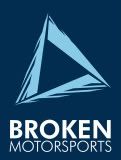 We have yet to introduce ourselves properly being that we have been busy from the front page add for our flocking services I thought it was about time I spend a moment to let you all know who and what we are really about.
Broken Motorsports, LLC is a new company that has tons of Subaru experience behind it. Our staff includes some of the well known names you are use to seeing here on rs25.com and other Subaru communities. They include RS22b, Tramix, Zephyr and Rally-Fast.
Our promise here at Broken Motorsports is to provide you with the best customer experience and support possible. With some of the most knowledgable staff at hand, we are capable to solve any issue with your vehicle quickly and properly.
As some already know, we offer swap services on all levels.
Basic motor swaps to full car builds. Dash swaps new, old and RHD. Automatic to manual transmissions. ej257 shortblocks, longblocks, etc.
We also offer seperate wiring services for the DIY swapper.
Broken Motorsports has also teamed up with some of the best shops that are local to us to bring you anything that you would need including custom motor and transmission building, tuning, normal body work and full custom paint and body. We even offer our own towing services to assure your car gets to us safely and properly.
We do carry many different brands of parts and accesories for your Subaru and are in development of many of our own Broken Motorsports branded products which will be arriving soon.
Our 6000sqft facility is located only minutes from downtown New York City. With many attractions and things around there are many forms of public transportation within easy reach. Trains, planes, buses and cabs are nearby with the ability to get you into NYC, Hoboken or back to where you came from if needed.
Please contact us to schedule an appointment or simply stop by our location at our hours of business.
2203 - 2205 Summit Ave.
Union City, NJ 07087
Ph: 201.442.0580 -or- 201.442.0581
email:
[email protected]
Hours of operation:
Mon - Wed: 6pm - 9pm
Thursday: Closed
Friday: 6pm - 9pm
Saturday: 10am - 5pm
Sunday: Closed
Emails and phone calls will be answered when possible if we are here during the daytime hours. Please do not hesitate to call us or email us during the 9am-5pm hours.
Thank you for reading and we hope that we will see you all soon.
Bill Petrow
Founder
Broken Motorsports, LLC