My name is Ryan and Im starting this members journal to document my Brighton swap. So let start at the beginning. In 06 I bought my first new car a wrx.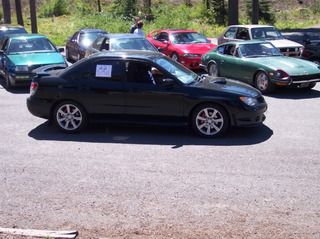 I immediately started modifying the car to my liking.
Table of contents:
Page 1- WRX accident and bought brighton
Page 2- Little stuff
Page 3- New wheels
Page 4- Roll and pull fenders, rear end swap
Page 5- Stripping down the two cars
Page 6- Sound deadening out, trans in, coilovers built, paint and roll bar in
Page 7- Not much cool pic of the car
Page 8- Engine and front mount intercooler in
Page 9- Working on wiring
Page10- Swapped finished sorta
Page11- Car weigh in and street vs race wheels/tires
Page12- Pics and some talk
Page13- First autox run
Page14- Suspension thoughts and autox pics
Page15- Bye bye glass and doors get lightened
Page16- Lexan and new hood
Page17- New rain tires, side windows and DYNO!