01 Impreza 2.5RS, 95 Civic VX
Since the cabin air filter kit for the 98-01 Impreza is practically impossible to get new or find use. I wonder has anyone try swapping/using the blower/cooling unit from the Forester 01-02. Since Subaru update it with built in cabin filter.
98-01 Impreza and Forester 98-00 Blower/cooling unit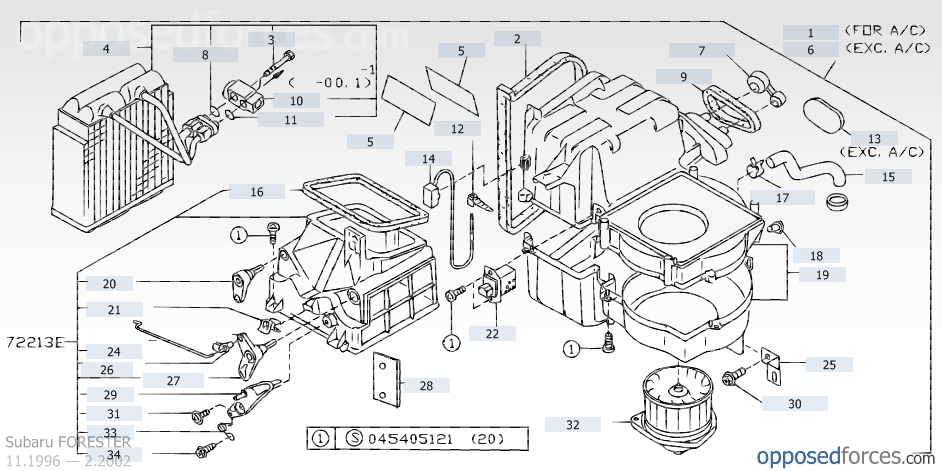 Forester 01-02 with update blower/cooling unit.