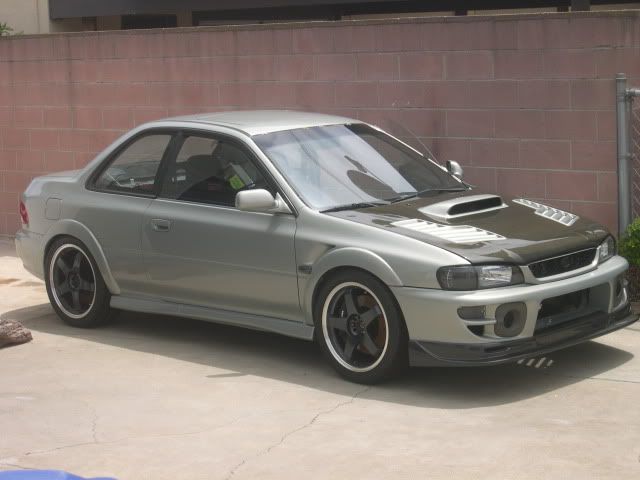 thought i'd start this thorough thread for two reasons, 1)i'm bored right now, 2) posting individual threads about every single mod is getting old.
here goes: this is my first subaru. and two years ago i knew jack **** about cars let alone subaru's. a couple years ago my buddy traded in his mildly modded prelude for a virtually bone stock (cept for turbo timer) 02 wrx bugeye. the first mod we did was put on a prodrive exhaust and i was hooked. i immediately started looking for a wrx because my 95 toyota avalon just wasnt cuttin it. he suggested i look for an older rs and keep the avalon as a daily driver and for about four months i looked for a bone stock rs over here in los angeles. i really had no money to buy a new car but i wanted one anyway.
before i even had the car, i had ebay projectors, jdm tailights, jdm sti strut bar, cusco rear 21mm swaybar, kartboy endlinks and ss, a seibon cf hood cw style
after a few fourdoors fallin through and almost fallin for an internet scam for a fourdoor that was too good to be true, i saw an ad for a two door 00rs with a 04 sti 6MT trans swap. car had an intake and borla headers and a stromung exhaust and that was it. two days before i went to see the car, i wrecked my avalon. i really wasn't planning on it but that ****in car was just bad luck, that and i was a shitty, irresponsible driver. without waiting for the insurance money, i took out a small loan and bought the car for 7500. it had dents and dings all over it, paint was fading on the roof, the windshield was cracked, the seats were crappy, it smelled, and i fell in love.
here are a few pics of the day i brought it home: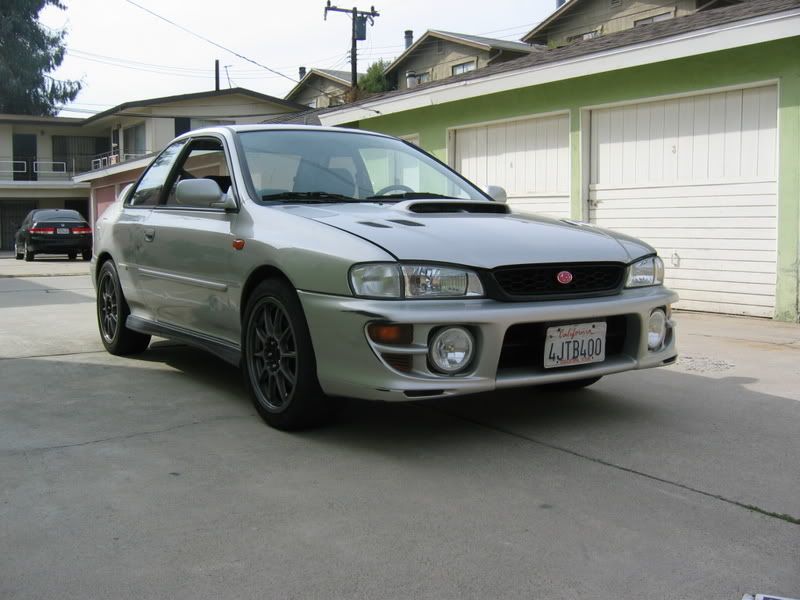 the first thing i did was put in my ebay projectors and after a few days i really didnt like them.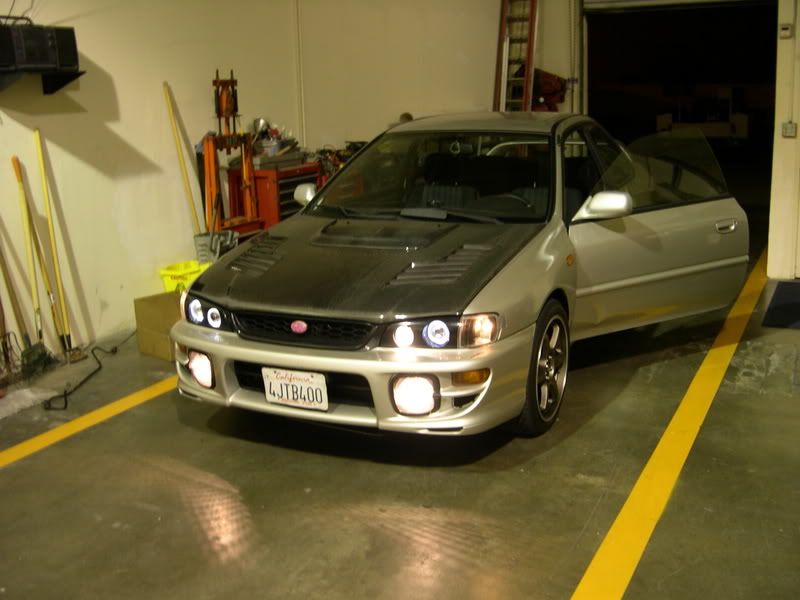 i thought painting them would be better but not so much