Discussion Starter
•
#1
•
Gentlemen, I was hoping you could help me out with a little predicament I have. I've got a 97 OBS that I use for shooting and rock-climbing excursions. It's lifted with king springs and 1" body spacers, running on KYB AGX dampers. She handles great and I can clear everything the trails have the trails have thrown at me so far.
Here's how she sits currently: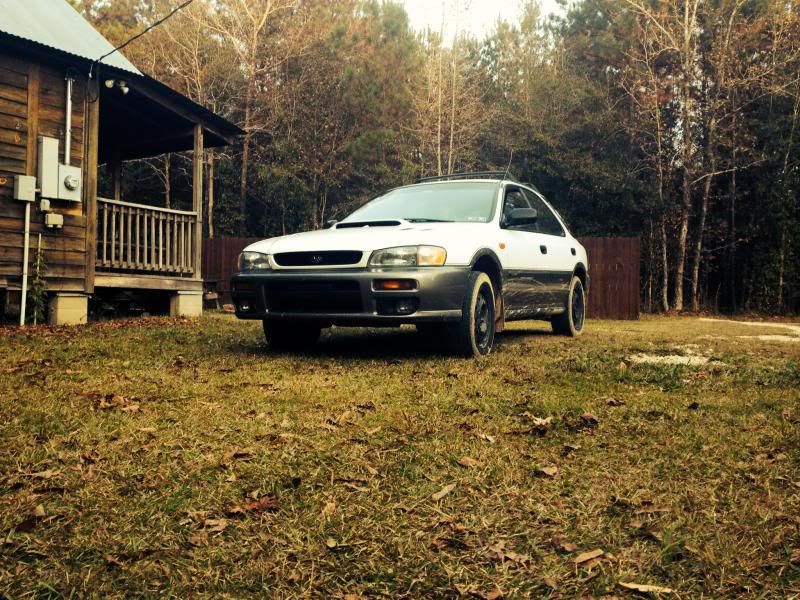 The tires were starting to get a little low on tread so I started looking for a set of all terrain tires. Now, I got a hell of a deal on a set of Yokohama Geolandars (205/70/15). Obviously, these are a good bit taller than the stock tires. As such, they will just barely fit under the spring perch on the struts(they rub just a toad hair). Here's some pictures to show you what it looks like with the Geolandars mounted: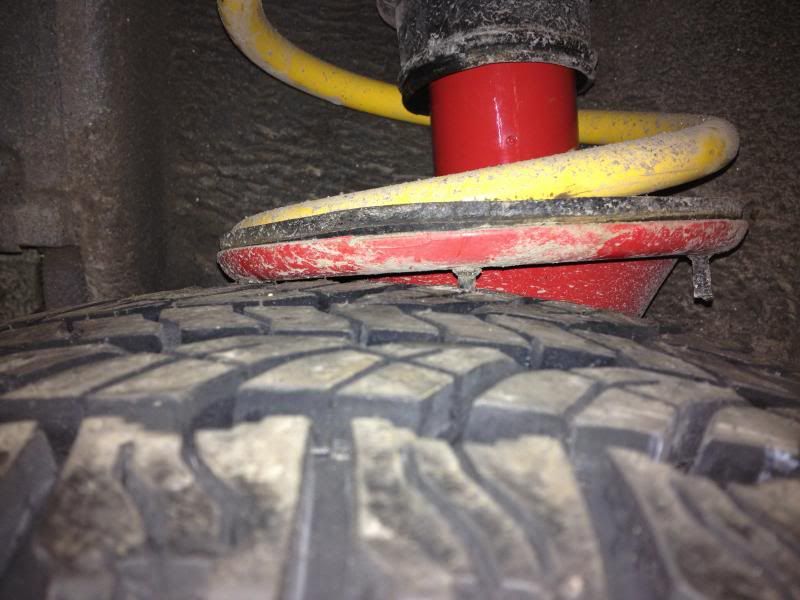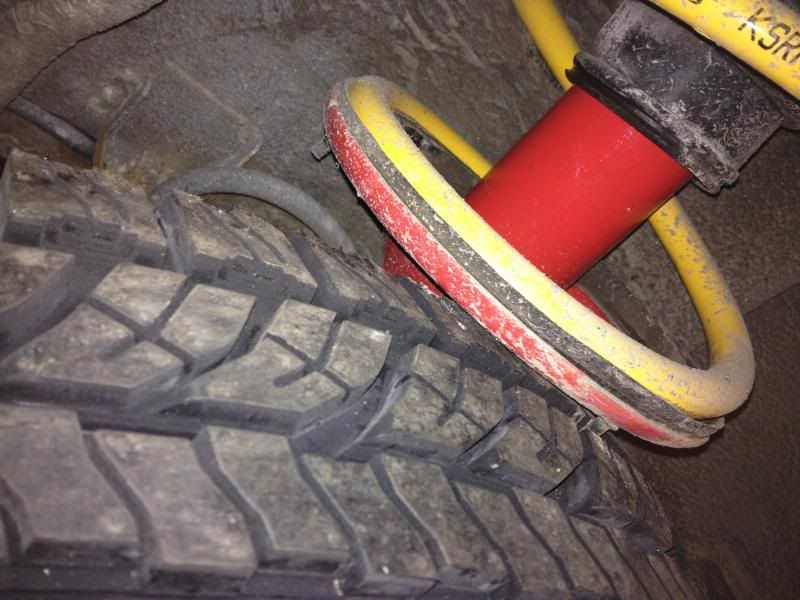 So my question for you guys is this:
What would you suggest to kick the tires out about 1"(25mm) so they clear the spring perch? I'm thinking my options are:
1.
A set of wheels with ~25mm less offset(my understanding is that the OEM wheels have about +55 offset, so would that offset be doable?)
2.
Some hubcentric wheel spacers(with accompanying studs)
Any other suggestions, I'm all ears but since I already have the tires, I'm looking for options working around them. Ideas for specific wheels/spacers/other options would be greatly appreciated.
Thanks in advance,
-Chris