Hey guys this is a feeler. I want to put my car back to stock so I'm looking for the following parts:
*Hood
*Fenders
*Stock shock with spring
*Tie rods
BRP is ideal! If not then you have to add more $$ on top!
I have:
*Less than 4 months old Seibon Carbon Fiber 10mm Wide Fenders
Condition: Near Perfect, They have 1 small hole in each fender that I have bumper quick release bolted too. I will include. The passenger side has a rock chip in it
. The drivers side is perfect.
*1 year old Seibon Carbon Fiber STI style hood with scoop and vents all CF.
Condition: I only have 1 hood lock for it, the other is missing. The hood is somewhat yellow but the clear is near perfect.
*Brand new never installed ZG Style Carbon Fiber Wide Fender Flares! Paid $280 plus shipping and never got the chance to install
*Seibon Carbon Fiber Eyelids! for sale $200
*Whiteline Bump Steer Kit(I only have tie rods, do not want to uninstall the ball joints)
condition:been on my car for a few months
Megan Racing Coilovers:
Condition: been on my car for a few months Basically new!
Cusco Rear Camber Plates! 200$
I would need your stock parts for the piece you want! I don't want to ship anything besides camber plates, sorry guys! Bay area/ valley Locals only please! Im located in the east bay! Best way to reach me is text 2095317943.
Fenders: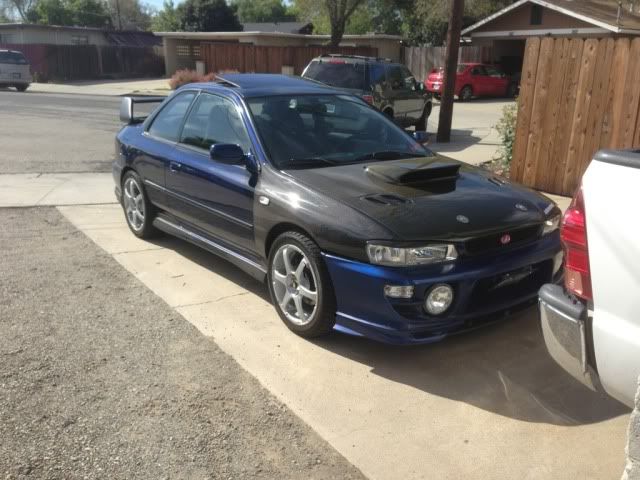 Coils:
Hood:
Camber Plates:
Eyelids:
Flares: