Discussion Starter
•
#1
•
Hello Everyone!
I was contacted by numerous members here on RS25 in regards to the ATL Tire Well Fuel Cell (8 & 12 Gallon Tanks). I am opening up with ATL this week and was going to extend the deeper discounts to you guys if interested. Depending on how many people are interested, we should be able to save you some money on these.
If there is enough interest, I'll put this in motion. I can probably save everyone around $75 (+/-) on these fuel cells. Now, this is JUST for the well fuel cell. You then have to look at internal/external surge tanks, which you can have fuel pumps installed before hand. Also, Fuel Level Sender is an additional cost as well. So this is for someone that serious about this type of setup, whether it is for track, show, or some serious spirited driving lol.
For example, here is my setup for my RSTI build:
• 8 Gallon Well Cell [171115]
• In-Tank Surge Tank w/ Walbro High Pressure Fuel Pump [GSS340]
• Fuel Sender
Total cost, before any discounts is about $1250. But with discounts etc, I will have this down around $1000.
But this is just a feeler to see how many people, if any, are serious about this. I can assist with other options (external surge tanks, etc) as well. I am opening up with ATL either way, so wanted to extend the discount to you guys as I had a number of members express serious interest. I know this is not a cheap purchase, and it is a pretty in depth modification, so this may only be of interest to a select few. But as stated, I can at least save quite a bit on these kits and share the discounts! I will leave this thread on RS25 to start, then will post on other forums as well!
Thanks!
Joe
Specs:
8 Gallon Well Cell
• 30 Liters
• 22" Width
• 6.5" Height
• 15lbs
• Part #: 171115
• Retails on Summit Racing for $454.97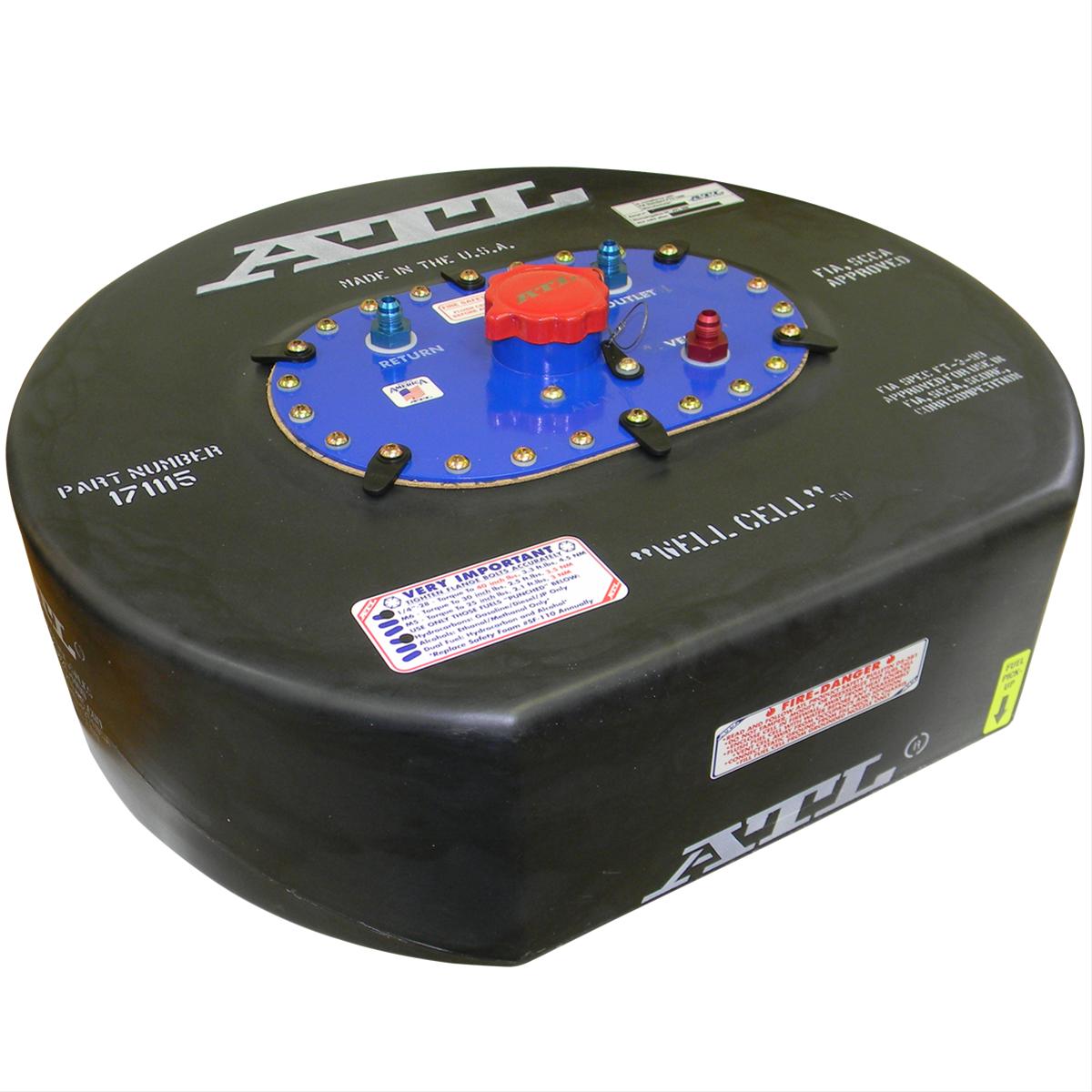 12 Gallon Well Cell
• 45 Liters
• 22" Width
• 9" Height
• 17lbs
• Part #: 171110
• Retails on Summit Racing for $489.97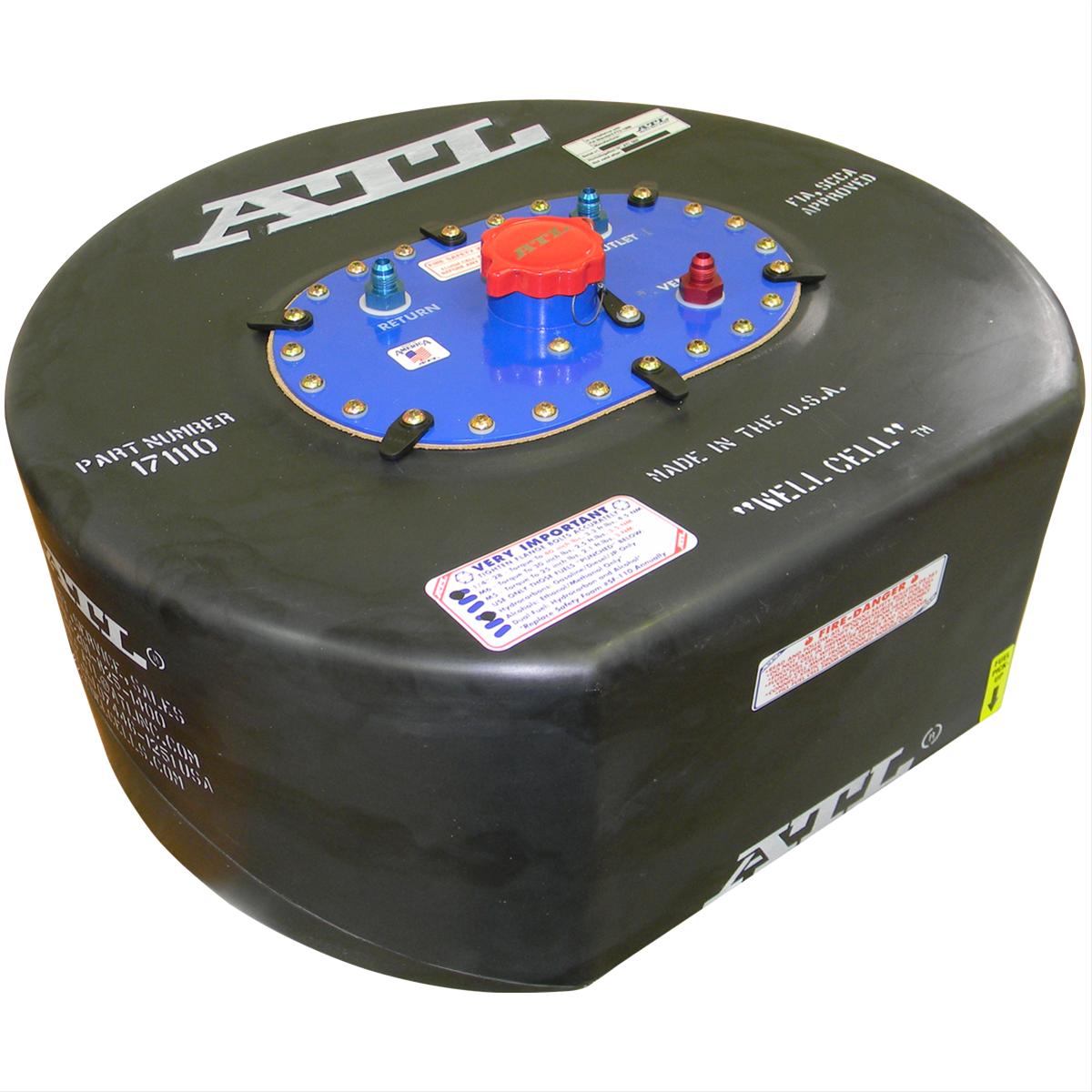 About ATL Well Cell Fuel Cells:
ATL Well Cell fuel cells fit in your spare tire well! Aero Tec Laboratories Well Cells are quick, inexpensive safety options for do-it-yourself racers--you fabricate your own metal can with the included drawings! These fuel cells' seamless molded hard rubber bladders are made in the USA and filled with removable anti-surge gas foam baffling. Remarkably tough, durable, and FIA/SCCA-legal, these ATL cells are fitted with a powdercoated steel fill plate and include a "duck foot" pick-up and strainer. They provide optimum weight distribution, easy installation, and crash-worthy protection should the unthinkable happen. Contain your fuel load safely in your spare tire well with ATL Well Cell fuel cells.
Well Cell Catalog Page:
http://www.atlinc.com/pdfs/Racing/ATL-2014-Catalog-Page14.pdf