Check out this thread for ordering and pricing info:
http://www.rs25.com/forums/showthread.php?p=1447907#post1447907
So I learned how to Flock! I always wanted to have the nice seude covering like on the WRC dashboards, but there are only a handful of places in the US that know how to do it and they charge an arm and your first unborn child to do it. Basically it's a special adhesive that you apply to the dash and then spray on special black nylon fibers. You have to work quickly (about 5 minutes before the adhesive starts to dry out), and then it has to 'cure' for at least 72 hours before you can touch it. It is kind of a PITA, and it is rediculously messy. Those fibers are worse than the styro packing peanuts that cling to everything. I did this last week and my wife is still cranked about it. I even managed to flock the bathroom sink after I tried to wash my hands unsuccessfully. (next time I'll be smarter and wear long rubber gloves)
I started out with just the dash pod first to try out the process, and in a few weeks while the car is at the paint shop I'll do the whole dash.
Before:
http://i141.photobucket.com/albums/r67/rally-fast/dash pod/001.jpg
After: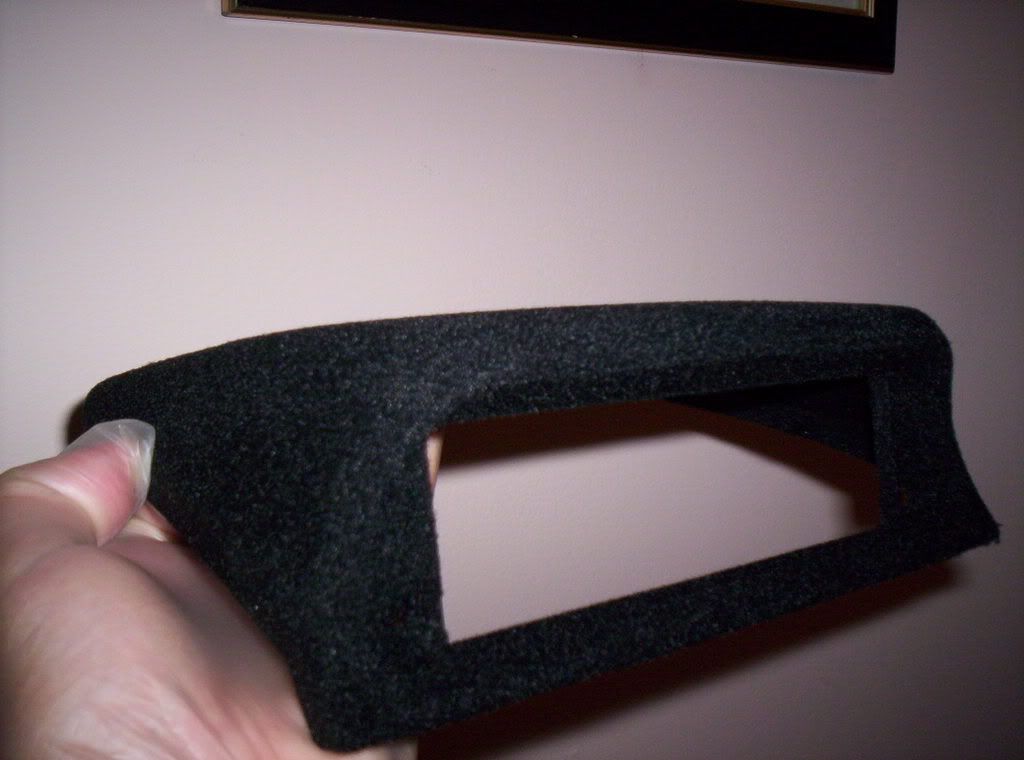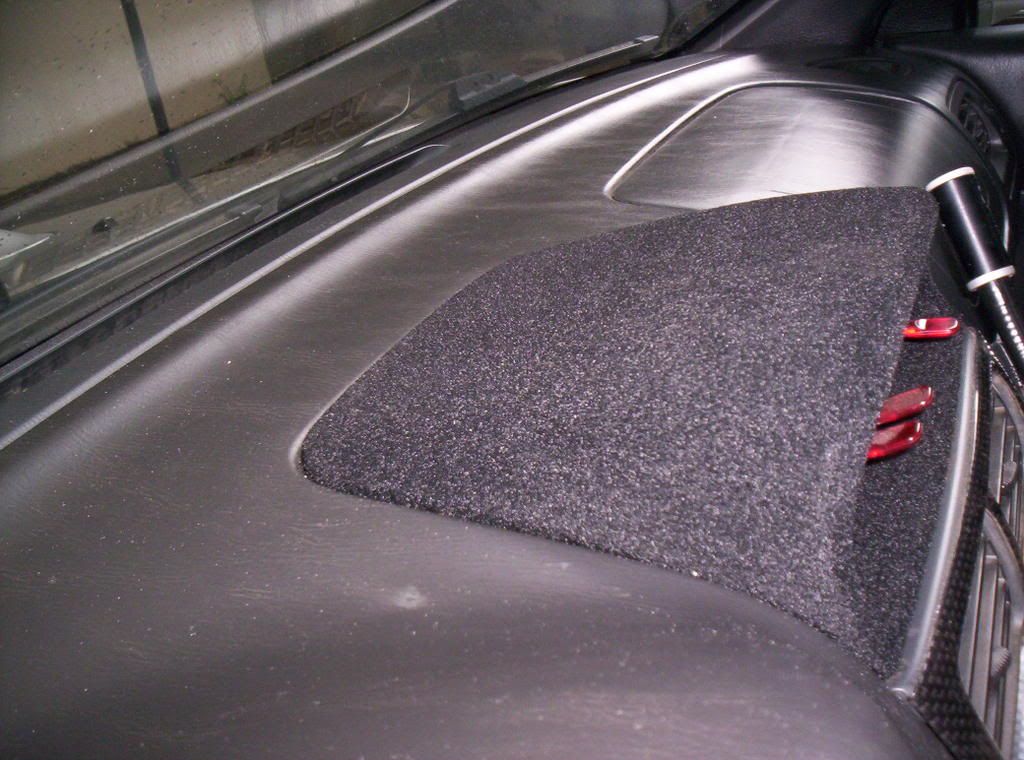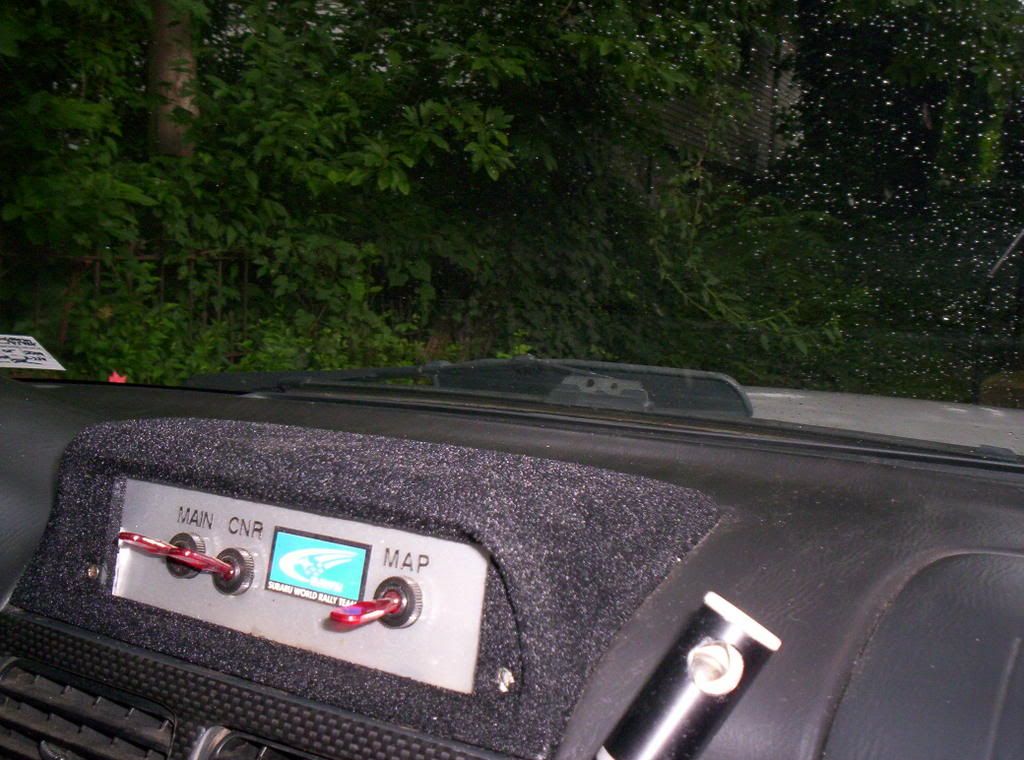 Here you can really see the difference in glare from the regular dash and the flocked pod: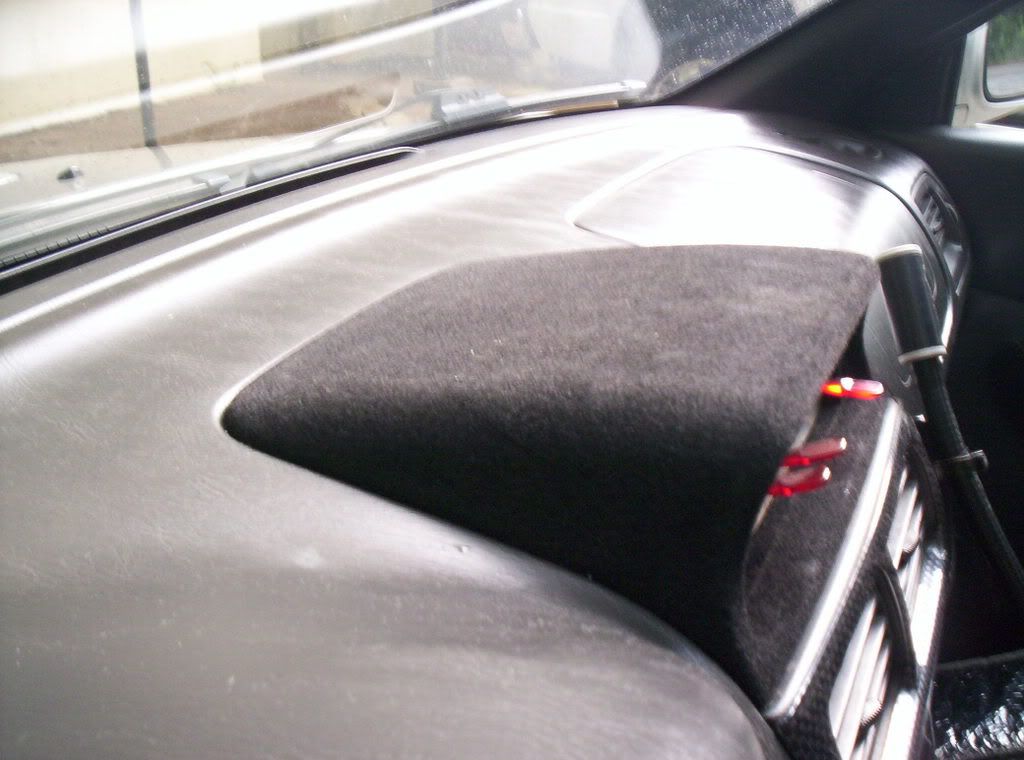 Whole dashes I did this weekend at Billy's: