1965 VW Bug,2001 drz400 sumo
well i basically just fell into this car, picked it up from a ex boss. it was his daughters car and was quite neglected basically. had a burnt exhaust valve on cylinder #5 and was a automagic. few things have changed but many more will in the future.
1990 BMW 325i
m20 2.5litre inline 6
168hp/164tq
the day i got it home, kinda ugly isn't it?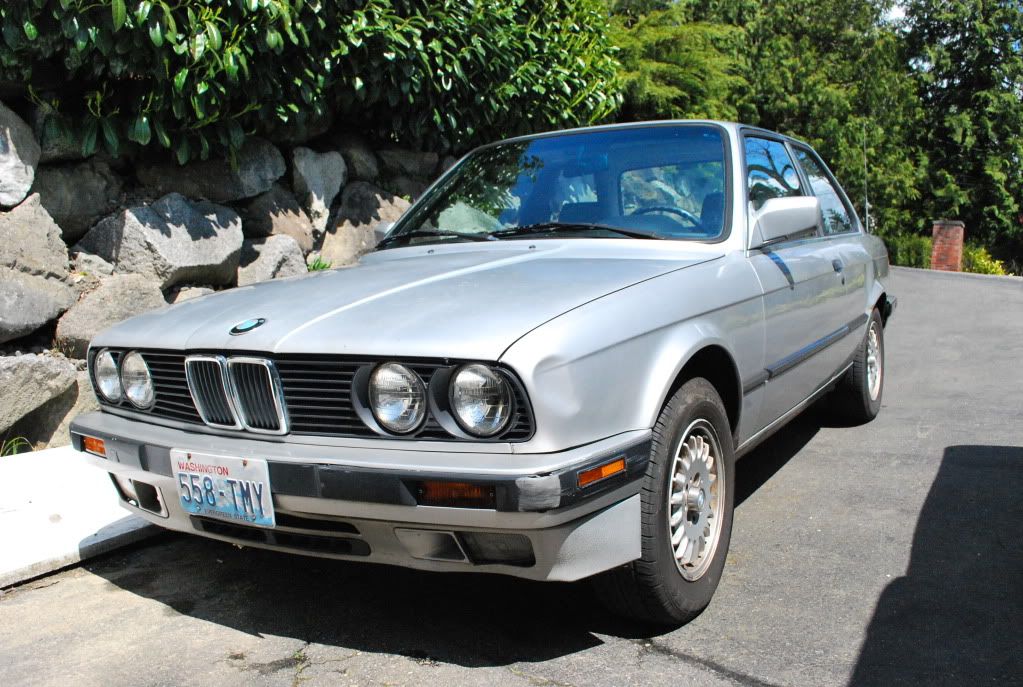 Drivetrain:
5spd swap with G260
Custom dual exhaust to a Magnaflow muffler
Exterior:
iS front lip
Smoked front turn signals
Antenna delete
Suspension:
H&R Sport Springs
Interior:
Mtech 1 steering wheel
Factory Sport Seats
Dual IPod/Bluetooth stereo
German Audio Specialties E30 box w/Punch 10" and Memphis amp
E36 window/sunroof switch conversion
Future Plans:
Tunermotorsports C1 wheels in 15x8 and 225/50 Falken 512's
M50 swap with a supercharger eventually
Remus exhaust
M3 CAB's (control arm bushings)
US or Euro Ellipsoids (factory projectors) with HID retrofit
Waiting to be Installed:
nothing : (
and another of just the exhaust sound
most recent picture