Discussion Starter
•
#1
•
I've had my Impreza for about 2 years now, and the fool that had it before me put altezza's on, along with some universal Tsubo exhaust that I still need to get rid of. For some reason it's taken me this long to fix the tail light issue. I'm certain the car was saved from becoming a Civic from South-Central LA.
I went with USDM lights because I don't think the JDM ones look very good with stm... there isn't enough contrast for me with the white lens and silver paint. To change things up a bit I got a 10% smoked turn signal kit from Rock Blocker because they are subtly different. To be honest, I was disappointed with the quality of the fit. I had to trim a lot just to get a straight line. It probably would have worked out better for me to have gotten a sheet and made my own templates.
Sorry for the crap pics... it's hard for me to get a close-to-life image of silver.
Here's a comparison pic, RB on top, OEM on bottom:
Before:
After:
I'm wanting to go wingless ASAP.
And a pic of the front just because... I want to get a C-West grill and bugeye lip soon.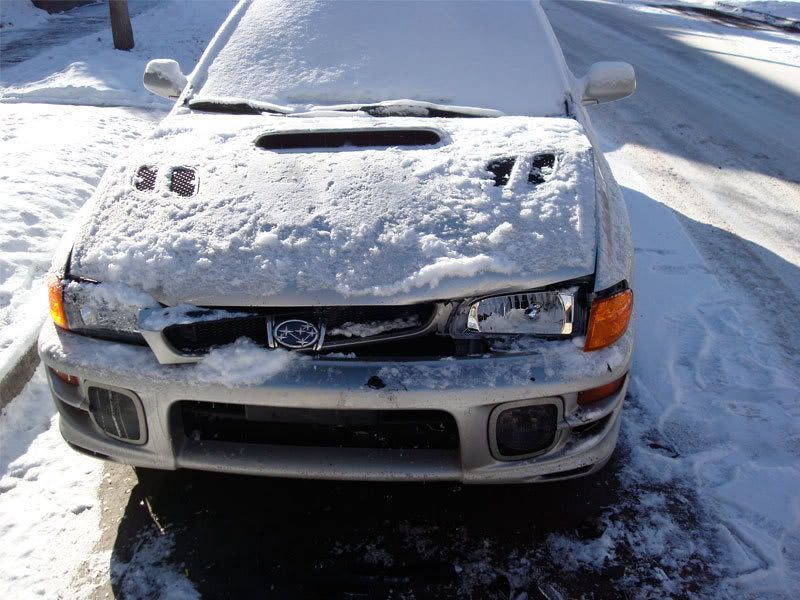 Thanks to kaptainkevlar for the lights!