1998 Subaru Impreza 2.5RS RBP
Discussion Starter
•
#1
•
My previous car that I used for a DD was a 2013 Subaru BRZ. Even though the BRZ was a great car, I felt it was lacking in a lot of areas and decided to sell it. I was looking at getting a Porsche Cayman S, but it was a tad out of my price range. For those who don't know, I've been autocrossing my 1998 Subaru Impreza 2.5RS for about 6 years now(My first car when I was 17 and I still own it). The RS is currently in good status. I've got about $1,100 saved up towards its new paint job. So...instead of selling the 2.5RS and BRZ for a Cayman S, I found an amazing deal on a 2000 Porsche Carrera 911 996. I don't think I could have found a better deal and seller. I'm very pleased with the car and purchase and have a good friendship with the previous owner.
A little bit about the 911 though, it is currently at 93k miles, but was well maintained and garaged kept by the previous owner and PCA member. I'm the third owner and the lady(60 year old lady who is an extreme Porsche enthusiast) who I bought it from had it for 9 years. All of the major services has been completed, including IMS bearing at 75k miles. The car drives fantastic and the exterior and interior are practically flawless. Pictures don't do the paint job justice since it's a black car though. I've autocrossed the car once just to get a feel for it and this car is insane. It's fast. Very fast. And not to mention the handling is far superior to any car I've owned before! I don't have too many mods done to it. So far I've done the following:
- H&R Wheel Spacers - 7mm Front, 15mm Rear
- Fabspeed Muffler Bypass Exhaust
- Race Inc. RS-903 18'' Porsche Rims
I haven't really had any problems with the car in the 6 months I've owned it. I think the only thing that went bad was the passenger window regulator which I replaced myself. Other then that, no problems! I've even driven to VIR for the Porsche Club and saw the previous owner there! She was thrilled to see it again...especially parked next to her Mexico Blue 991 Carrera S!
Current Photos: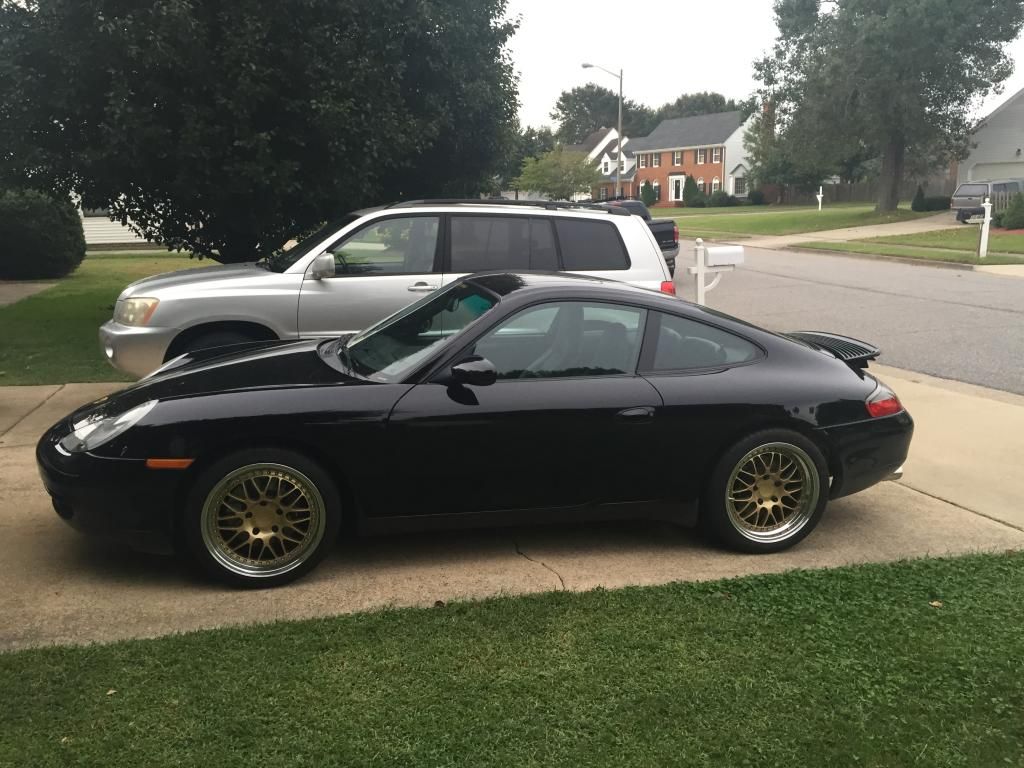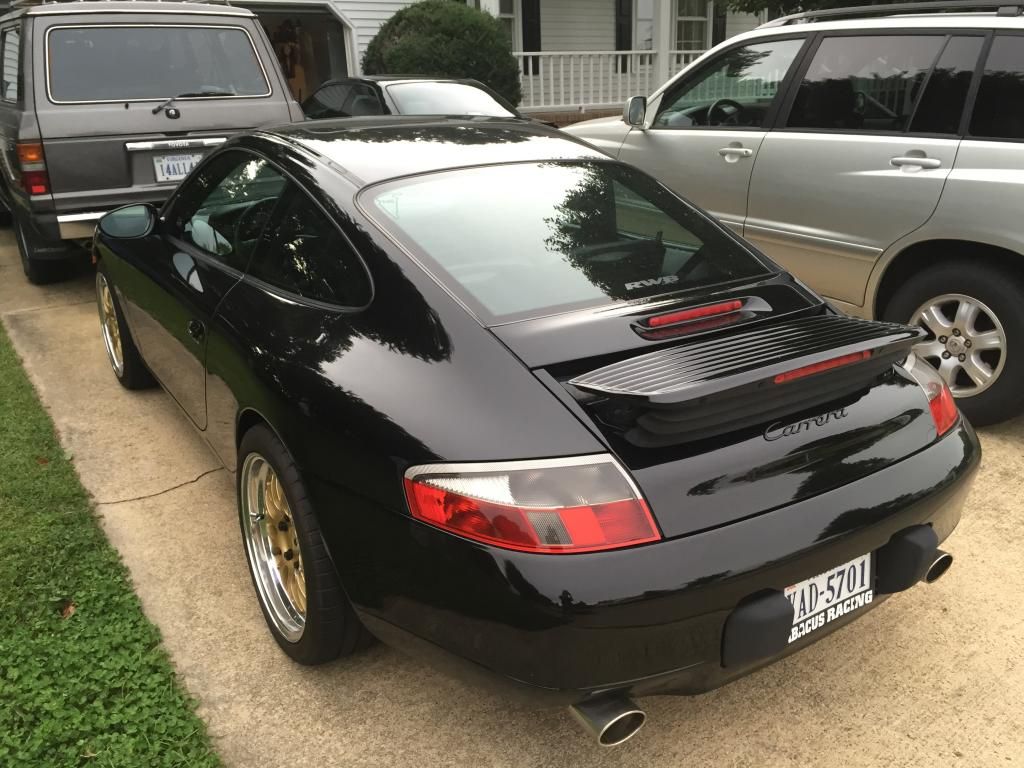 Earlier Photos: