Discussion Starter
·
#1
·
OK, maybe not functional in the traditional sense. Basically it started with me thinking about a good way to get more light output out of my car. I wanted driving lights, but didn't want a light bar and didn't want to have them so low that they didn't do much good. I had been thinking about putting something behind the grill for a while, and then one day it dawned on me to throw some small lights in the hoodscoop. I couldn't find much information on anyone doing it before, so yesterday when I was at Advance Auto parts getting new headlight bulbs, I decided to drop the extra 20 bucks for a cheap set of lights to try it. Here's how it came out: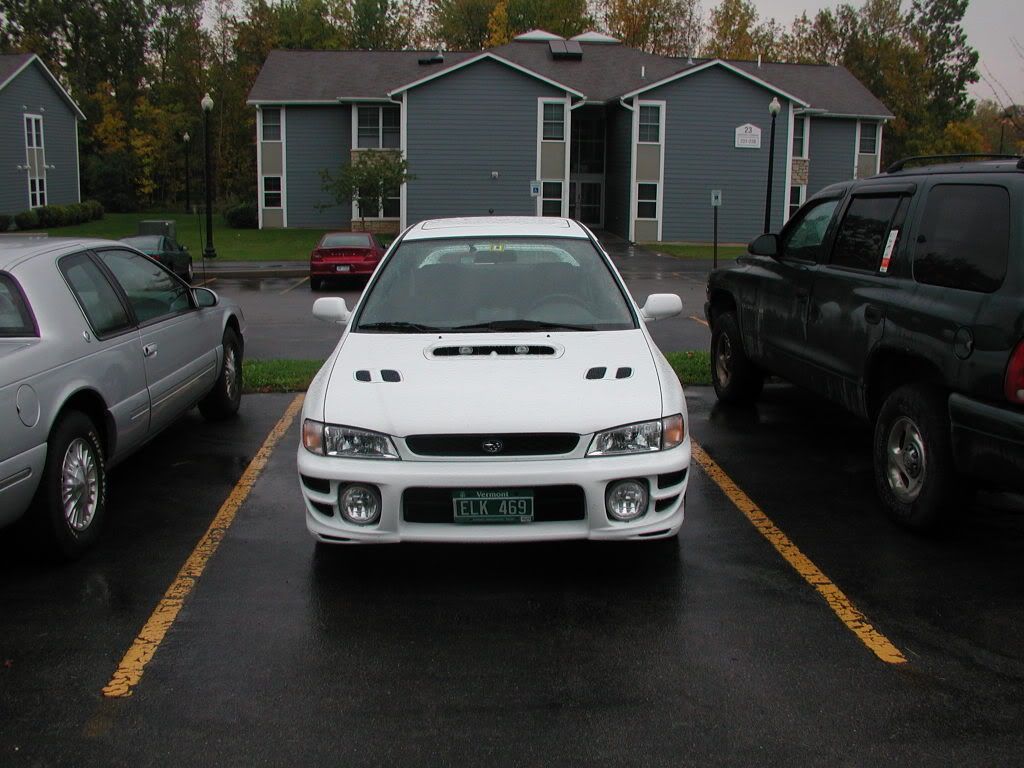 Light output isn't that great, which I attribute mostly to the crap lights. They are plenty bright, but there is absolutely no focus, so it doesn't illuminate anyplace all that well. The biggest gain seems to be off to the sides where normal lights don't really shine. Could be nice for spotting deer and things, which is my main concern. I don't have any night shots at the moment, they aren't anything to brag about, though I'll take some if anyone really cares. The point was more of to see if it would work.
I'm thinking about throwing a little tint spray on them to make them blend in a bit better, but we'll see. Might just get rid of them, as I don't really trust the current wiring and I haven't decided if I like them really. We'll see.
Comments are welcome!