Got my Grimmspeed group a IM spacer / TB spacer in the mail Friday, so let the bloody knuckles begin. Right now I'm still in the install process , and I've taken some pics as well. I'll have more later on.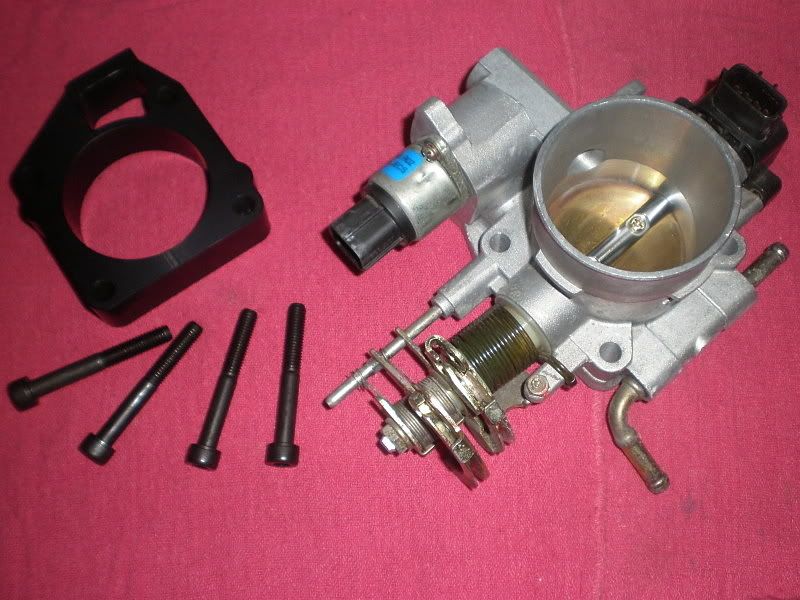 These two pics are of the Grimmspeed throttle cable bracket that bolts to the oem one. This will place the oem bracket back farther to compensate for the TB spacer.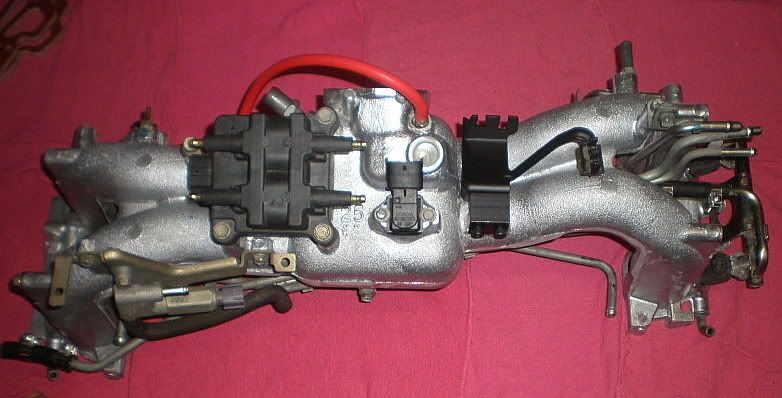 Pics of the injectors with new o rings. I removed both fuel rails so it was a good idea to replace the o rings since they were out.
A few shots of the IM spacers in their location. I will have another set of IM gaskets on top of the Grimmspeed spacers before I reinstall the manifold.