1996 Imprezuah Ootback sport
Manual
235K
Engine:
-Stock everything, reliable as ever
-cold A/C
-saharah desert heater.
-2 inch custom exhaust with wrx axle back
-New maf ( 2 weeks ago)
Drivetrain and brakes:
-Converted to hydraulic clutch:
wrx pedal box, RS clutch master and slave. RS
flywheel
and exedy clutch
Group N engine and transmission mounts
kartboy shifter bushings
New front axles
all new wheel bearings
ALL 4 wrx
kyb gr2
struts, wrx springs.
stock steelies with michellin exaltos %70 tread left
Fresh alignment
interior/exterior:
WRX momo steering wheel
WRX front seats
Rally armor mud flaps
98 L front bumper
98 L hood (painted chalkboard)
98 Headlights
00 RS grill
DIY garage lip
Overall:
Good: car is just a great daily driver, been for a long time, it goes anywhere you want and does well. It gets groceries and handles well on the way home. Really fun to drive when you ask it to.
Cool factor, i have %100 paperwork on the car, from the day it was rolled out the dealer floor to the last oil change.
Little glance of my ownership:
http://www.rs25.com/forums/f145/t164...t-bruiser.html
Bad: There is a rust spot on the roof, ive stopped it from further rusting but the damage to the metal has been done. The body has a few dents and scratches. being a daily driver its expected.
Pictures:
Past with WRX wheels on it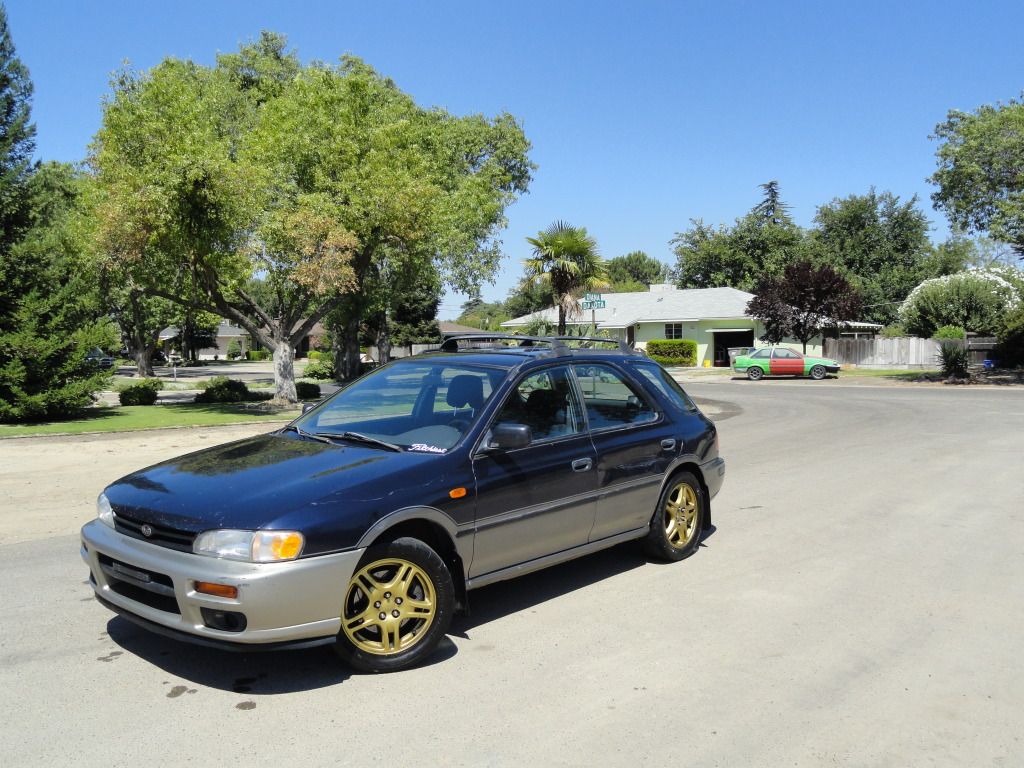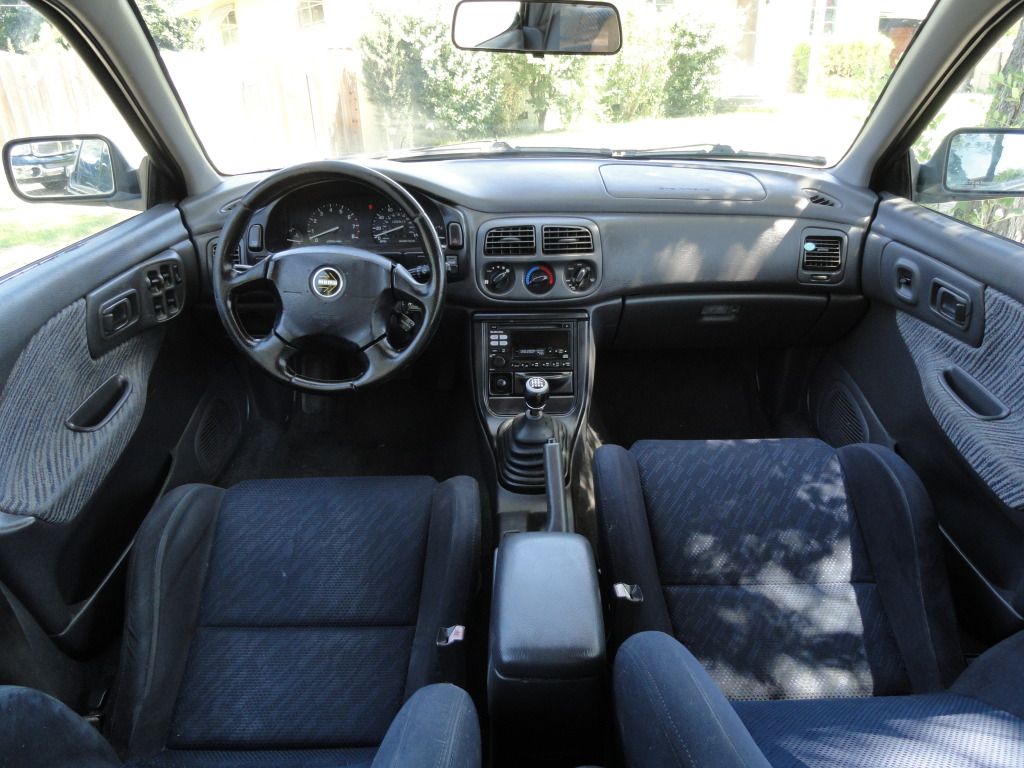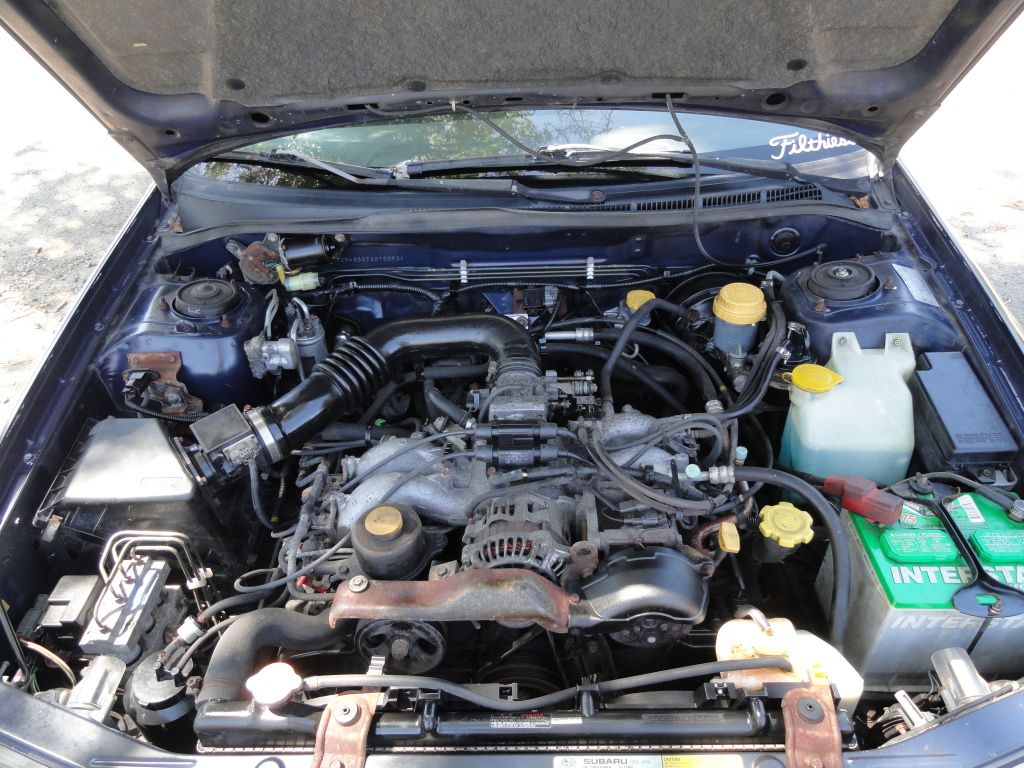 More current steelies
most recent
Im asking
$2800
OBO. i would MUCH rather have someone that would love and care for this car than someone thats gonna rice it out and crash it and junk it.
reach me fast, fivefivenine 476+0367
ill take current pics in a few days, right now its dirty from not being driven.
bump if ya want !