MY16 Impreza Sport Limited
For those of you following my previous members journal you'll have seen that I sold my 2007 Subaru Impreza 2.5i and upgraded to a 2016 Subaru Impreza Sport Limited! I've now owned 4 Subaru's, 3 of them being Impreza's and one Legacy. I will continue to own Subaru's for as long as I can!!!
For everyone who doesn't know me: Hi I'm Trevor I previously had a 2000 Impreza 2.5RS which is how I stumbled upon RS25 and led me to become a member. After making the huge mistake of selling my RS I picked up a 2003 Legacy wagon and a year later it had several electrical issues that I did not want to deal with so I traded it in for a 2007 Subaru Impreza 2.5i and I had that car for the last 4 years. I only put about 60k miles on her but that car was a first for me on a lot of modifications and I enjoyed every bit of ownership with that car, but as I get older I wanted something more refined but still fun. Here's a short showcase of the last 3 Subaru's I had, none of which remained stock!
1. 2000 Impreza 2.5RS
2. 03 Legacy L wagon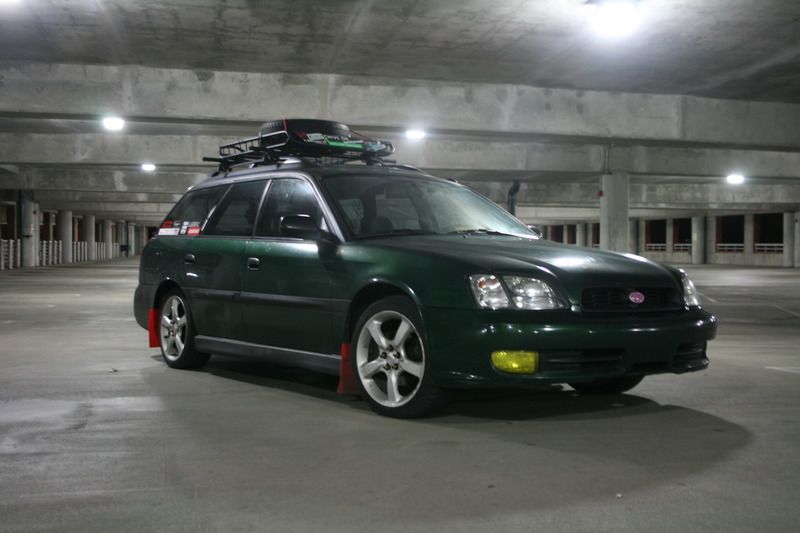 3. 07 Impreza 2.5i
Well onto my newest Subaru. I'll post my goals and try to keep this updated as I go!
2016 Subaru Impreza Sport Limited purchased 6-16-19 for $18k with 36k miles completely stock!
Current Modifications as of 12/23/19:
Exterior
LED 6500k low beams
LED white license plate lights
LED white OEM C-lights
LED white reverse light
DRL disengaged
Yakima Cross bar system
Yakima LoadWarrior basket
OEM splash guards on side skirts & rear bumper
Gloss black wrapped center bars on grille
Amber deletes on headlights
Clear rear bumper reflectors
OEM rain guards
20% tint
Premium Auto Styling yellow fog light overlays
Front bumper accents wrapped in Avery snow digital camouflage vinyl
Hella 500ff Rally Lights wrapped in yellow tint
Rally Armor Mudflaps
JDM F1 style rear brake light
Interior
LED white dome, map, & trunk lights
Subaru all-weather floor mats
Subaru all-weather trunk liner
ScanGuage2 (under radio)
Silver trim wrapped in digital snow camo
Suspension, Wheels & Tires
Stock 17x7 wheels wrapped in all season tires for the cold months
17x8 Rota Boost wheels wrapped in Firestone Firehawk Indy 500 summer tires for the warmer months
No suspension upgrades yet
Performance
Removed muffler for more rumbles
Audio
Stock
___
Shit I wanna do or considering:
Exterior
Debadged trunk lid or reduce the amount of badges
OEM front bumper add-ons to match side skirts & rear bumper splash guards
OEM tall rear spoiler (not STi)
Some sort of Sun strip/ banner on the windshield
Performance
Maybe create a custom intake of some sort
Front strut brace
maybe
lower it with lowering springs - big maybe - I've had lowered cars for a while. I'm really enjoying a stock height car.
Audio
I'd like to integrate my current subwoofer into the factory radio
Kicker 10" subwoofer
Kicker 300w amp
Kicker Line out converter
So if you can't tell, I want to be more modest with this car. Enjoy it as it is and for all it has to offer. Take it on trips with my wife, etc.