98 Impreza 2.5RS / 06 350Z
Hey everyone,
I've finally been able to get around to making a journal, so here it goes.
My name is Jon and I have been a fan of Subaru for quite some time now. My first purchase was a 91' Legacy SS. That car was not only fun but a huge learning experience in the Subaru world. I owned that car for about 6 years and after many mods and trials it seemed my heart was always wanting a GC. Some time later I was finally able to purchase my 98 RS and had big plans with it ever since. Now the real fun (or headache
) begins. Enjoy.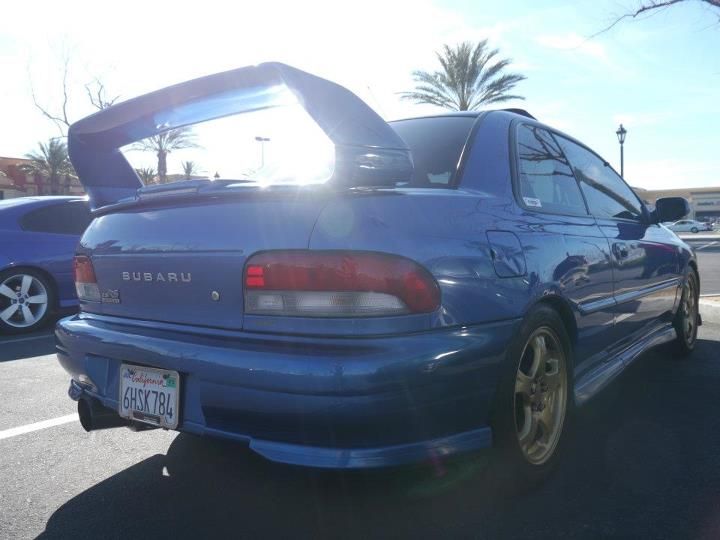 Mod List

Engine / Drivetrain:

2.5L DOHC engine
Borla replica headers (ceramic coated)
Blitz Nur Spec catback exhaust
STI group N pitch stop mount
HKS radiator cap
Red top Optima battery
Suspension:
STI solid front strut bar
Cusco OST rear strut bar w/ V brace
V5 STI struts and springs (the pink ones
)
Group N strut mounts
Cusco rear subframe brace
Cusco diff brace
Perrin rear endlinks
Exterior:

V5/6 front bumper
JDM fog light covers
JDM front lip
JDM V5/6 front grill w/ pink "i" badge
Subaru crystal clear headlights
Depo clear corners
Subaru clear turn signals
Fender clear side markers
Lightweight aluminum hood
Front lightweight bumper beam
Rear lightweight bumper beam
JDM rear bumper
JDM rear spats
V6 rear spoiler
JDM rear brake lights
15% tint all around
Hella red supertones
Subaru hood rock deflector
Interior:

V7 STI front seats
V7 STI rear seats
White face gauge face swap (off a 00' RS)
STI pedals
Cobb short shifter
Shoes:

Stock 5 spoke goldies on Bridgestone RE070 Sports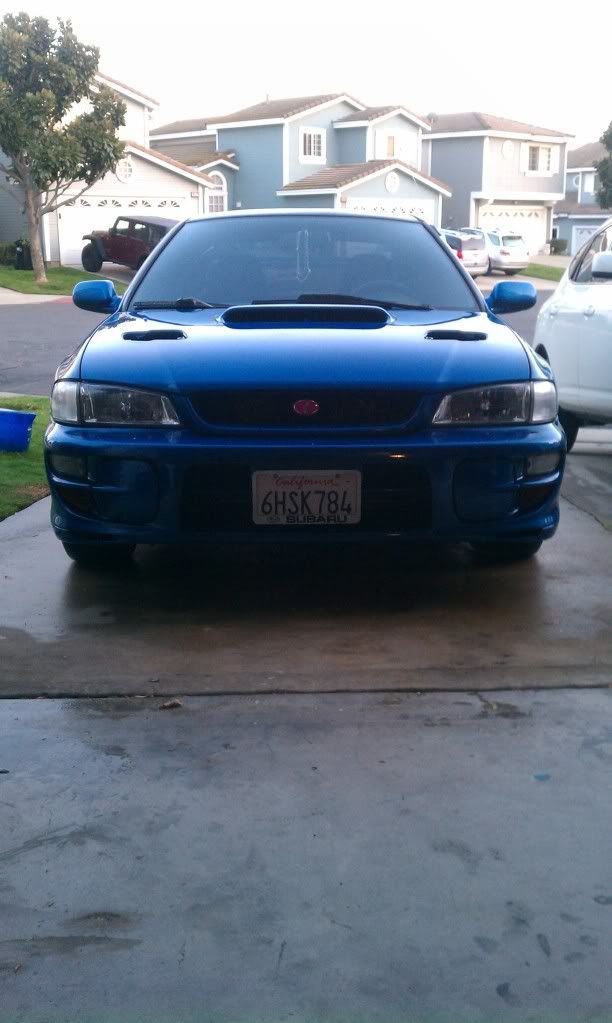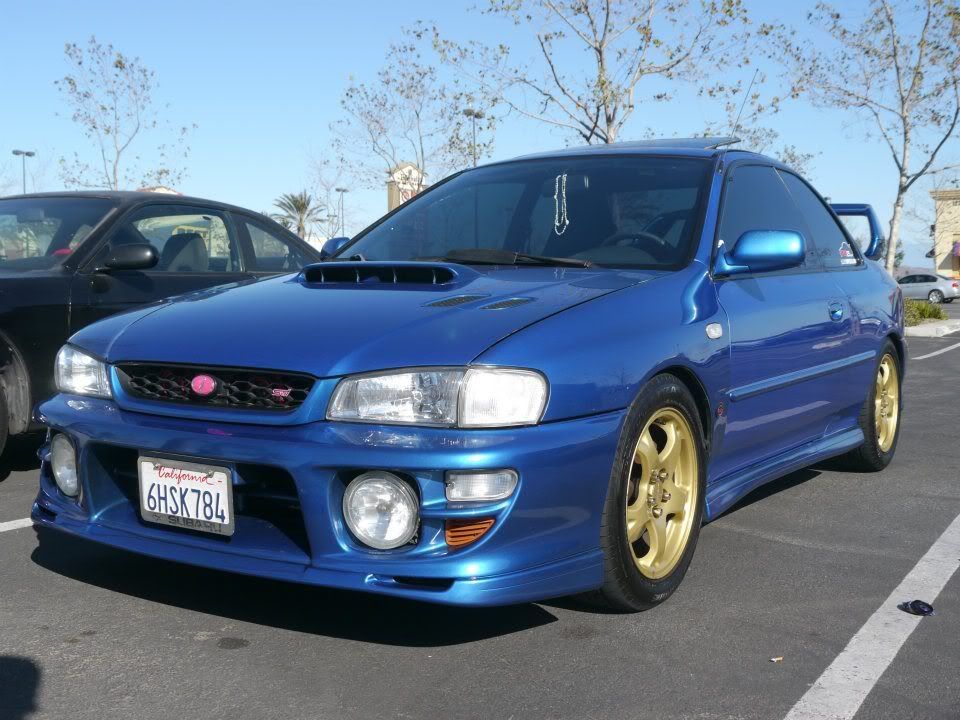 rojectsti.com: