Picked up an 02 WRX last Friday afternoon. The 99 will be gone within a week most likely.
Aspen White
5 speed
Mods that the previous owner did:
Catless downpipe
Gay CBE. The stock one probably would've been louder
Some sicc STi carbon sidemarker covers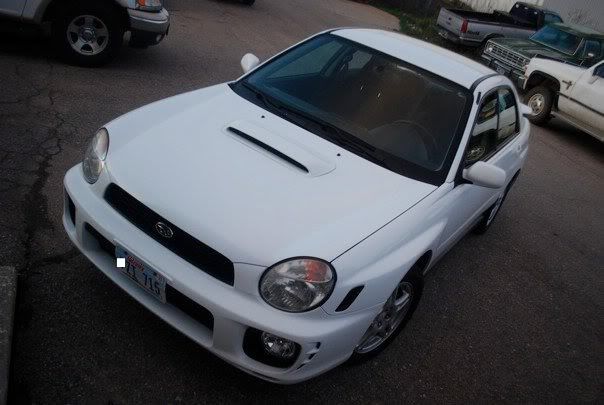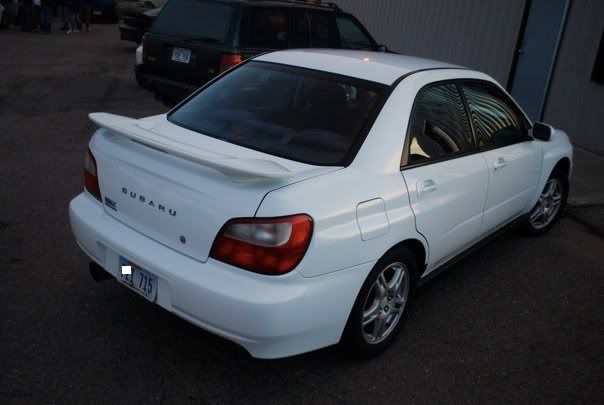 Plans for it are pretty simple as of right now. Priority number one: keep it running. I've checked the oil in it more times than I ever thought I could do in a week. Since blowing the motor on the L, I've almost been scared to drive this. Once you go through a couple motors, you start to get pretty paranoid about shit.
First power mod will definately be injectors, Wally 255, and an E-85 tune. After that will be intake, turbo inlet, STi TMIC, external wastegate, all that silly shit. First thing to be done to the car will probably be coilovers, wheels, and tint. The struts that are on there have had enough abuse already.
I'll have more pics in the next few days. Went and did a shoot with some friends yesterday afternoon.