2001 Subaru Impreza L coupe
2001 Subaru MoneyPit (Impreza L)
No a/c again (or p/s), and I think I can use the same 27" belt like on my ej22 from crank to alternator. My tensioner should be here in a couple days so I'll know for sure.
Part# 4PK0695 2K474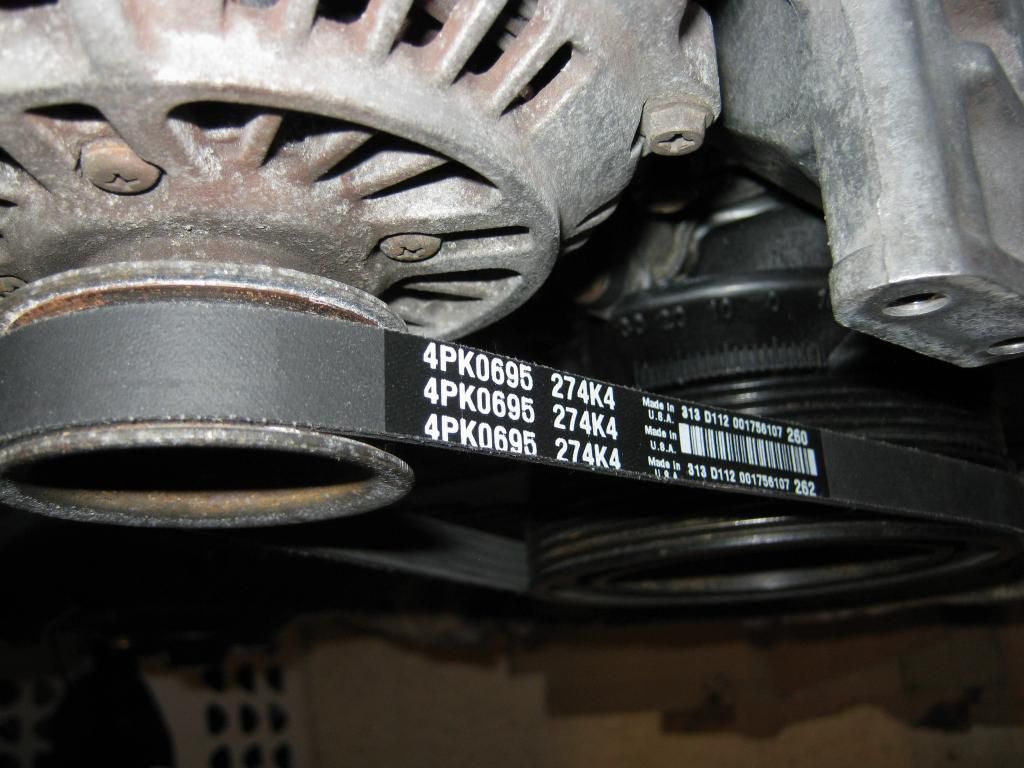 The crank position sensor's connector must have been broken or something because the wires are spliced in, and there's no connector! Just wires onto the terminals.
(There was putty surrounding it to keep out dust but still)
So I gotta splice in a connector...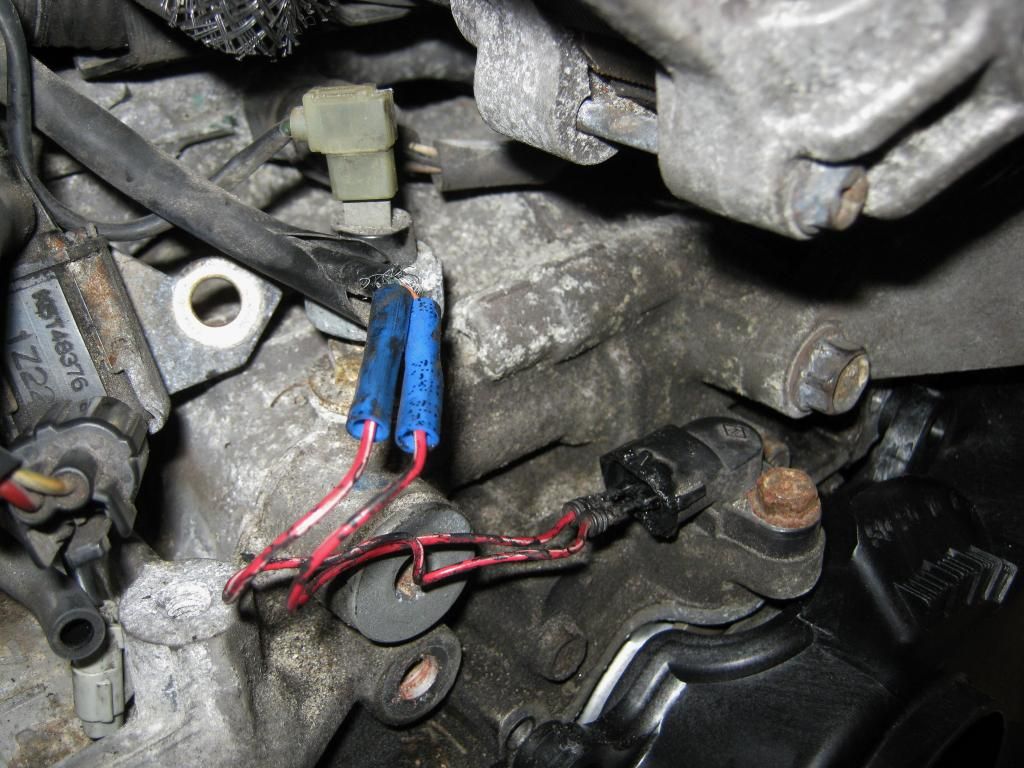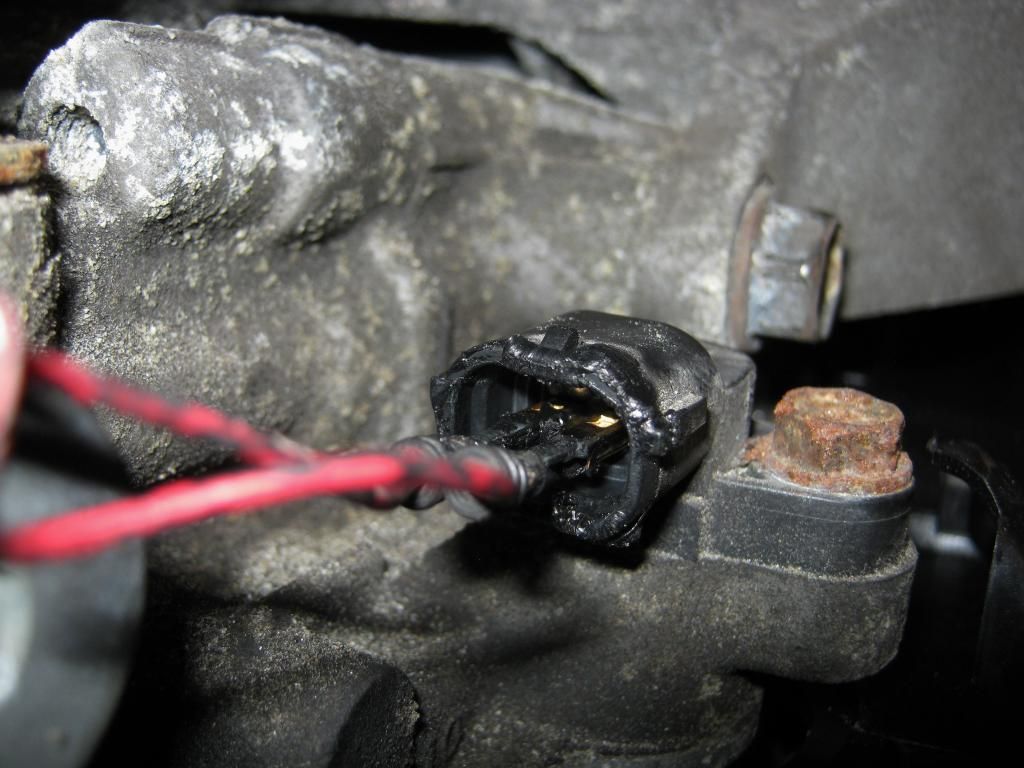 I cleaned up the intercooler and straightened some fins....then ended up cleaning a lot of the engine with a wire brush. The flash kinda exaggerates it, but it's much cleaner than before.
I'm using my lightweight pulley and have other stuff on the way so this is just a mock up: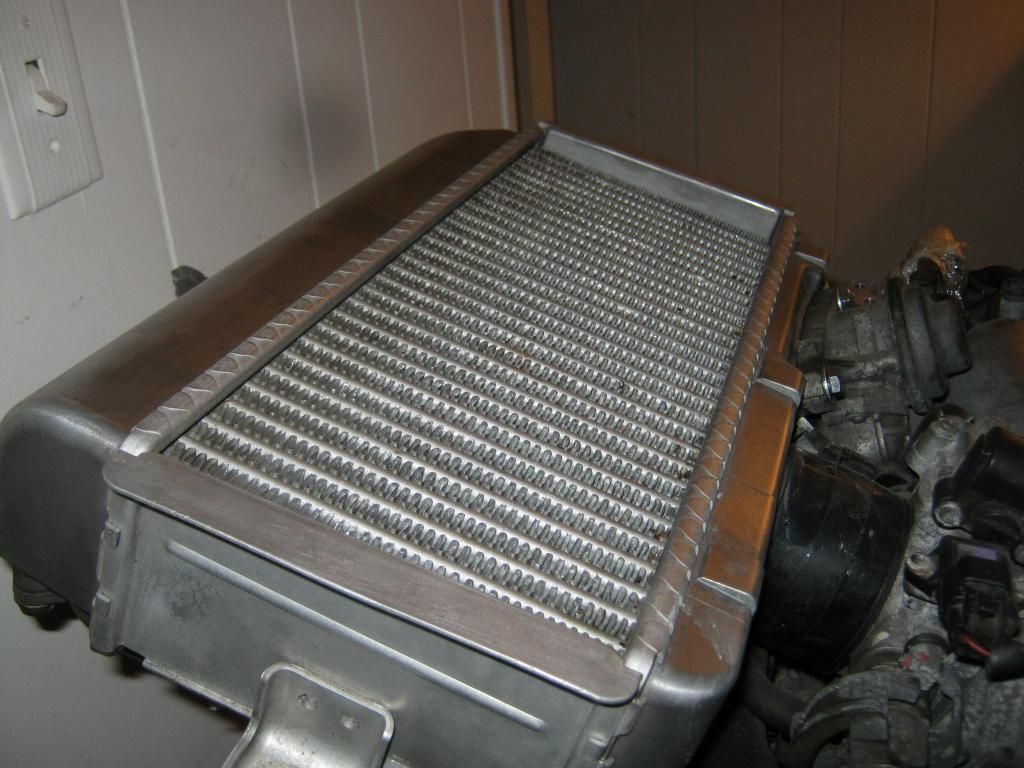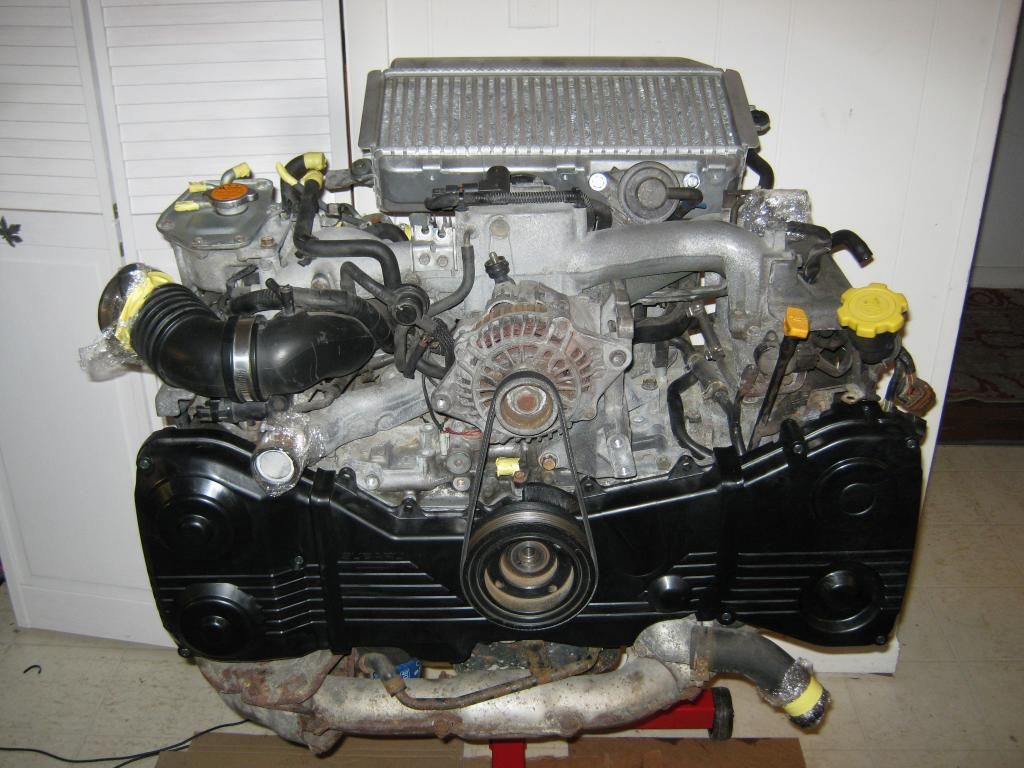 For some reason the a/c delete plug doesn't fit in my firewall, so I put it onto the part that comes through the firewall....eh, close enough: