Well, rather then keep posting in the motorcycle thread, I'd figure I'd start a journal.
I have been wanting a street bike for some time. Ideally I want a supermoto, but that financially wasn't in the cards for now. So I started browsing craigslist for 80's era cruiser style bikes., and lowballing people.
This is what I ended up with. Clean title, runs great, I got it for $500. Plan for the bike is to clean it up, turn it into a bobber styled bike, and flip it next spring for a little extra money.
Here is the progression so far.
When I bought it, super ugly and worn.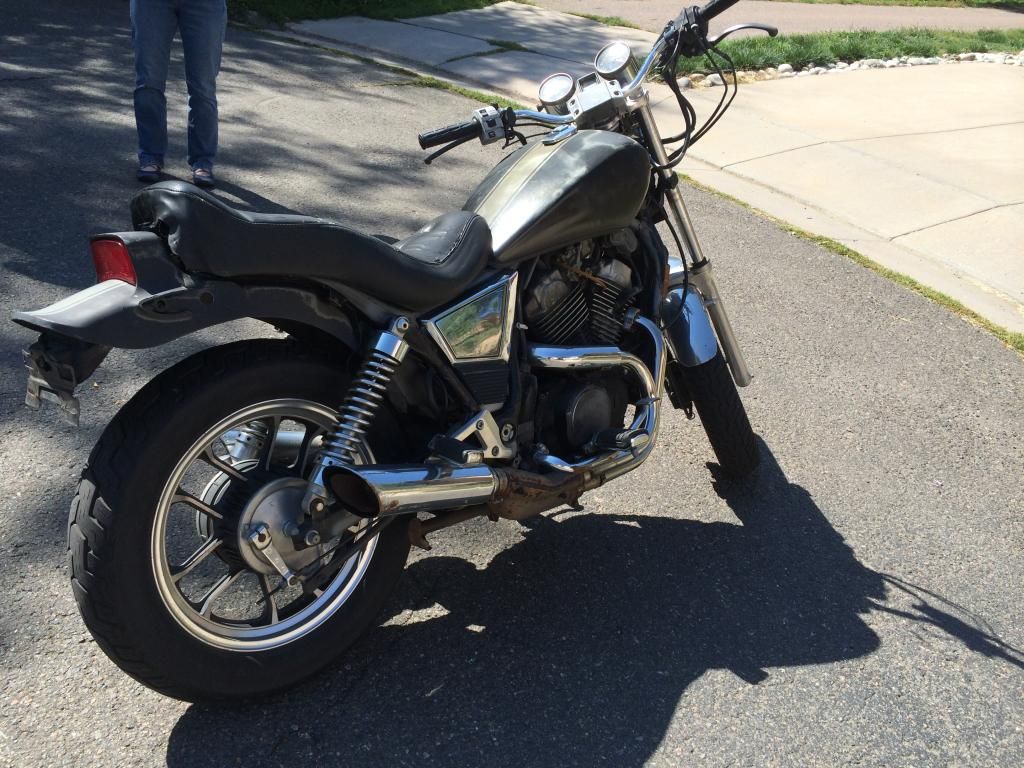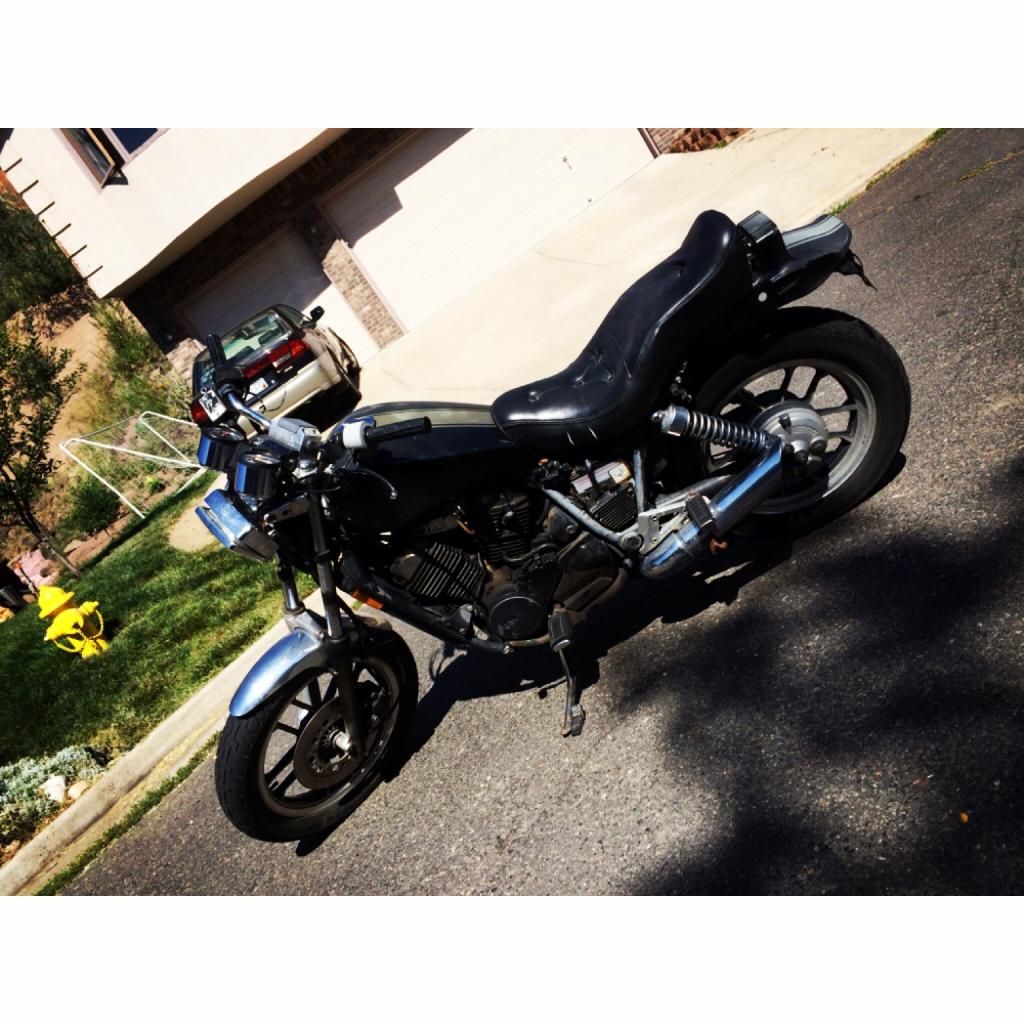 It had some really ghetto ignition wiring switches dangling from the front of the bike and the kill switch wiring just hung there also, and I had to plug them together for the bike to run. Along with a rats nest of wires, broken headlight mounts, and a lot of zip ties.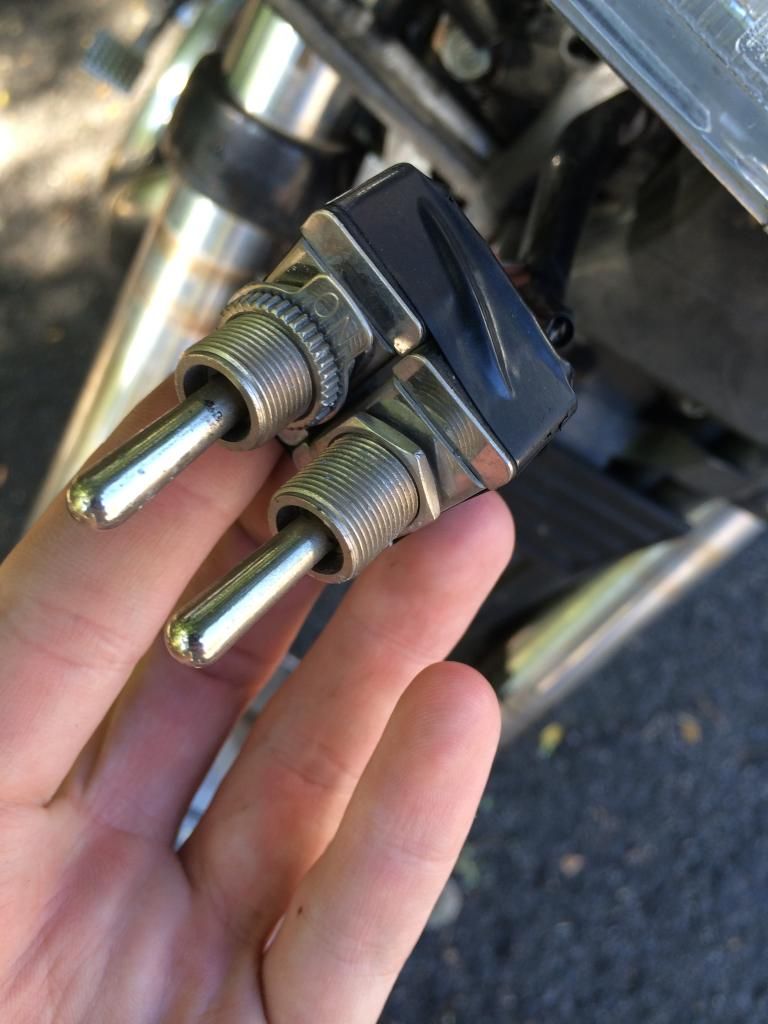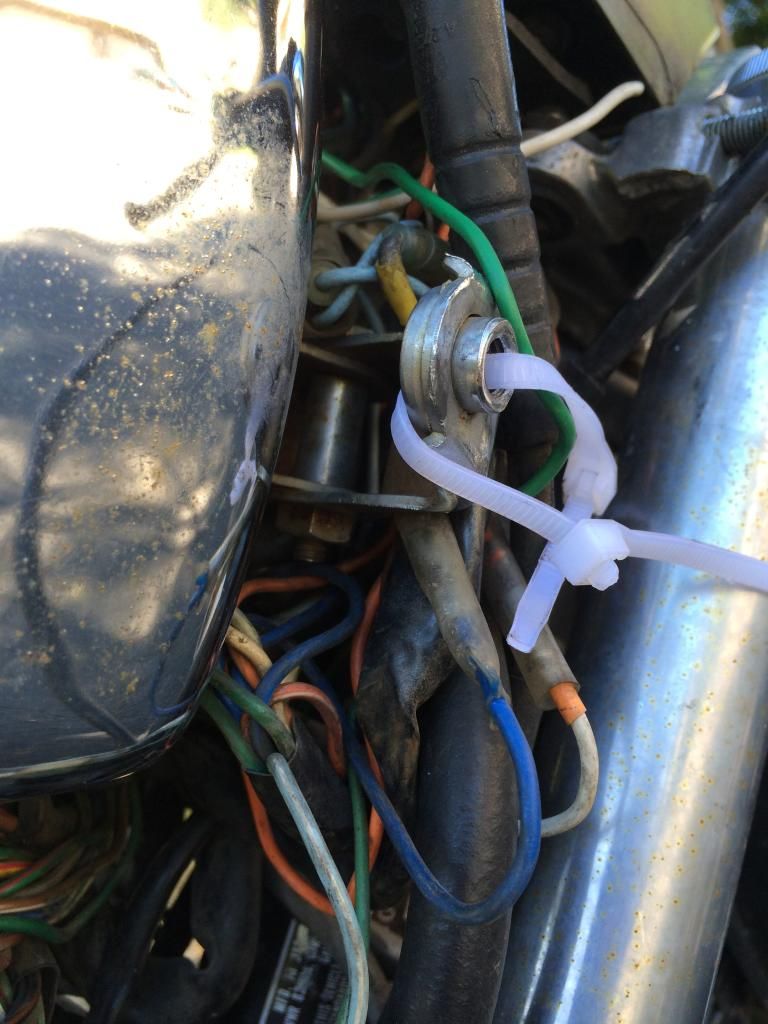 Since then, I have extended the ignition switches wiring, and mounted them on the side cover of the bike.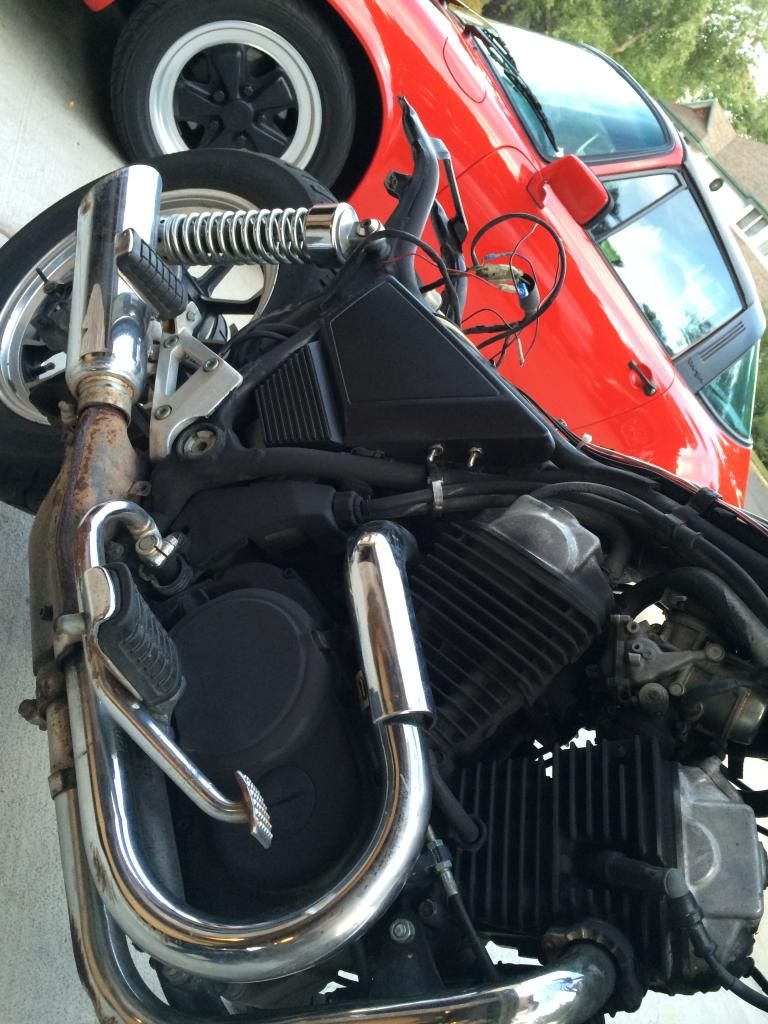 I then cleaned up the kill switch wiring, and made it so it needs a phono jack plugged in to start the bike, it acts as a second key.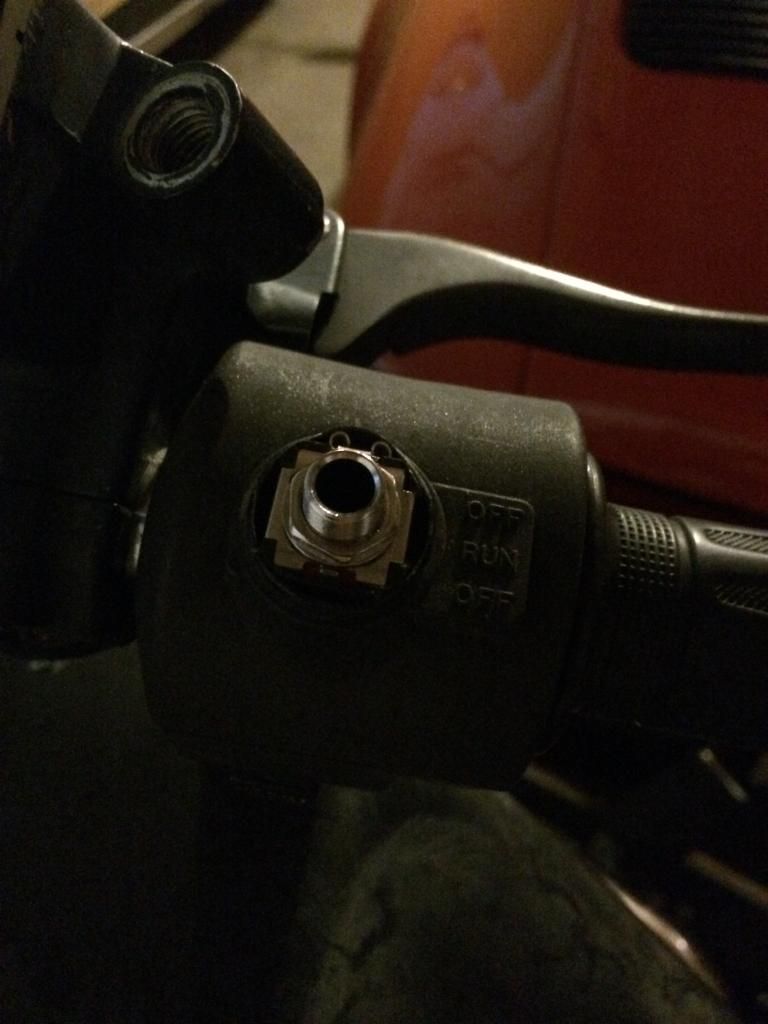 And covered up.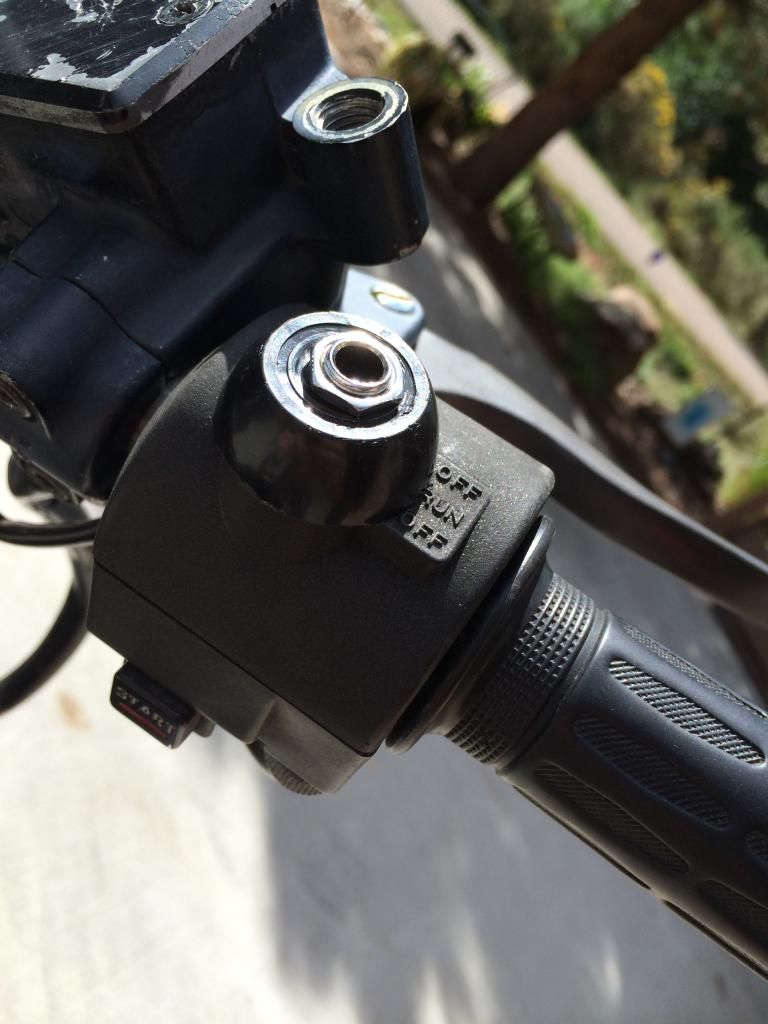 I also stripped the gas tank down to bare metal, I like the unfinished look, and the stock paint was really bad on the tank.
Then I chopped the frame, and mounted the solo seat.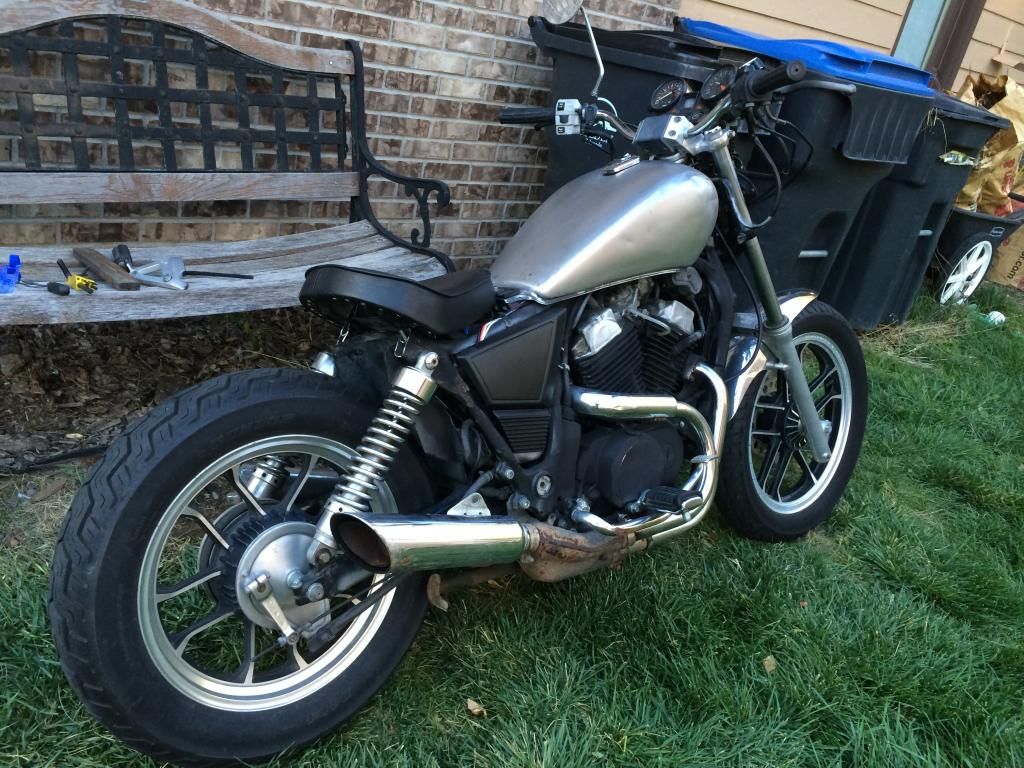 Got some generic ebay headlight fork mounts. They worked great.(hoping to get a round headlight soon)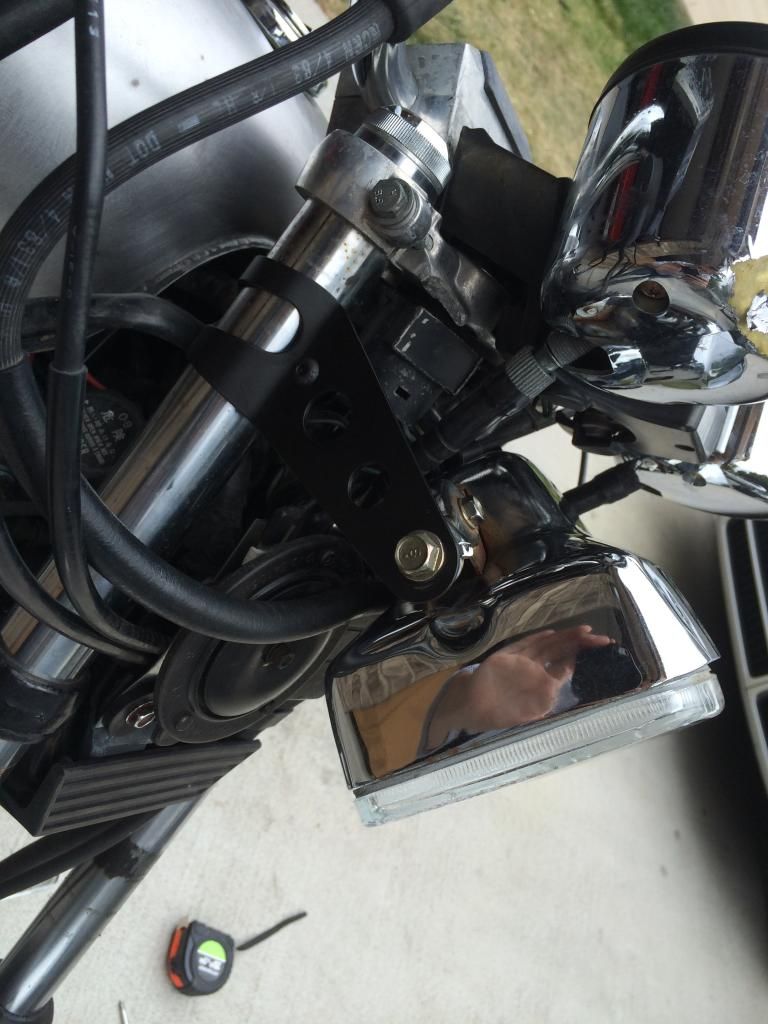 And today I made a side mount license plate bracket out of some sheet metal and a t-brace I had laying around. I will add a brake light mount to this soon.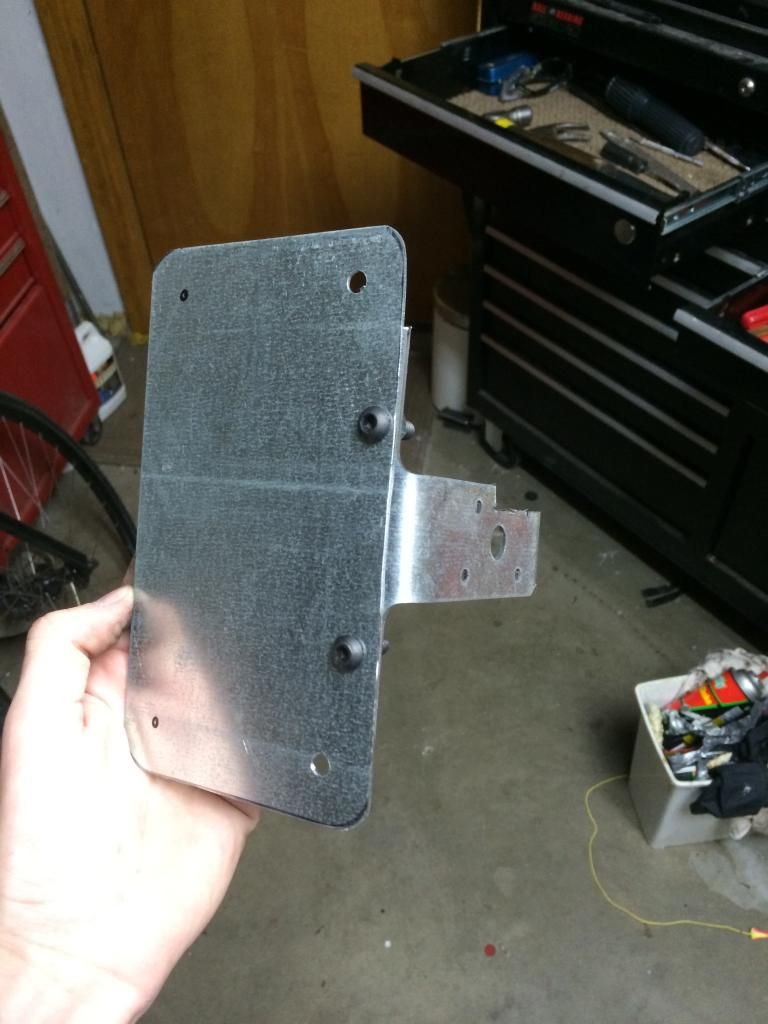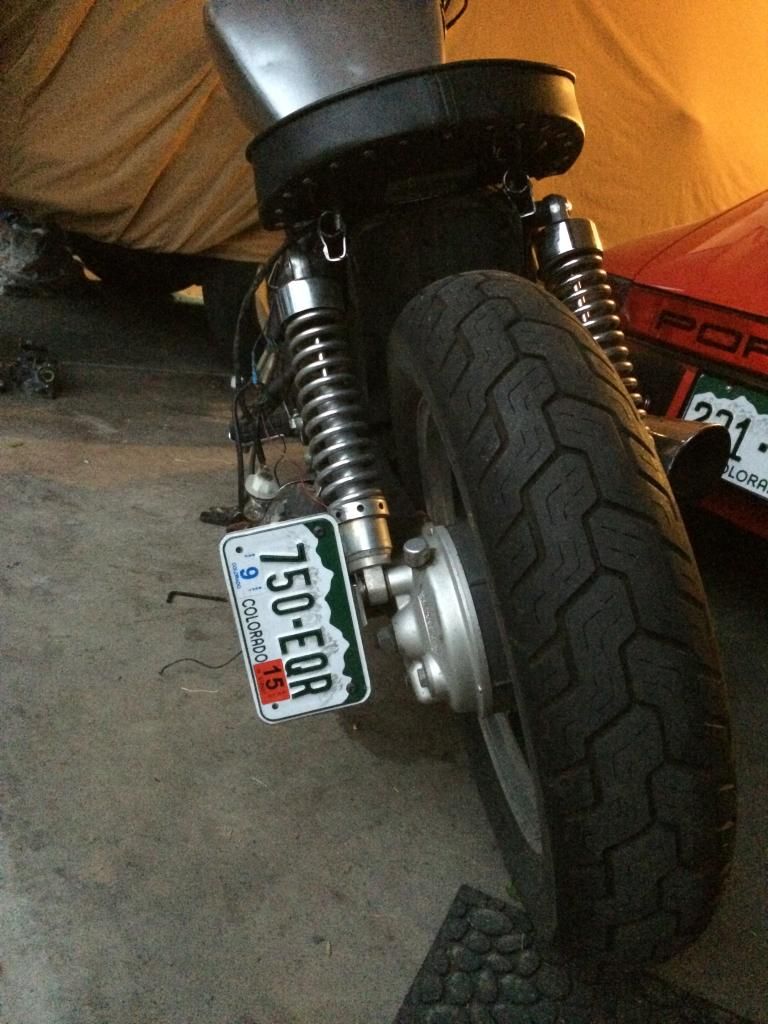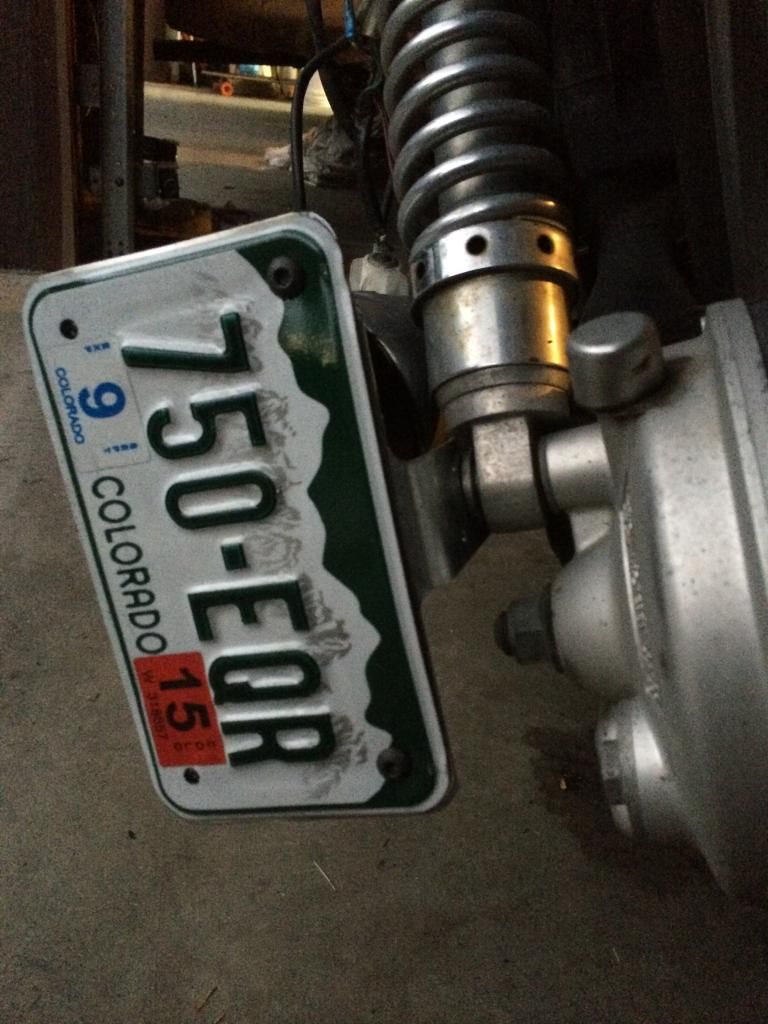 I still have a decent amount of work left, including:
-Get new exhaust made(straight pipes)
-Rear fender, thinking about using a trailer fender
-Round headlight
-Fork seals
-Paint wheels black
-pull motor this winter, clean and repaint frame and motor.
Hope y'all enjoy it so far!
-Brenton