Hey gang, been a while since i've been around on the forums! my subie got put into adventure car status, and i busted her up pretty good one day, and bent some valves. Welp, i've got the motor back together, and tried putting it in, however i messed up and rocked the transmission a bit too much trying to put the motor in, and popped out the axle joint out of the housing of the axle, on the side that mounts to the transmission.
Now i cant seem to get the transmission to sit centered in the engine bay, and the axle is keeping pressure on it, not allowing it to come back center. I have attached pictures below, and you can see in the first pic that the tranny is shifted towards the driver side. 2nd and 3rd pics are of the axle i'm having trouble with, 4th pic is the other axle, smushed since the tranny is pressing against it.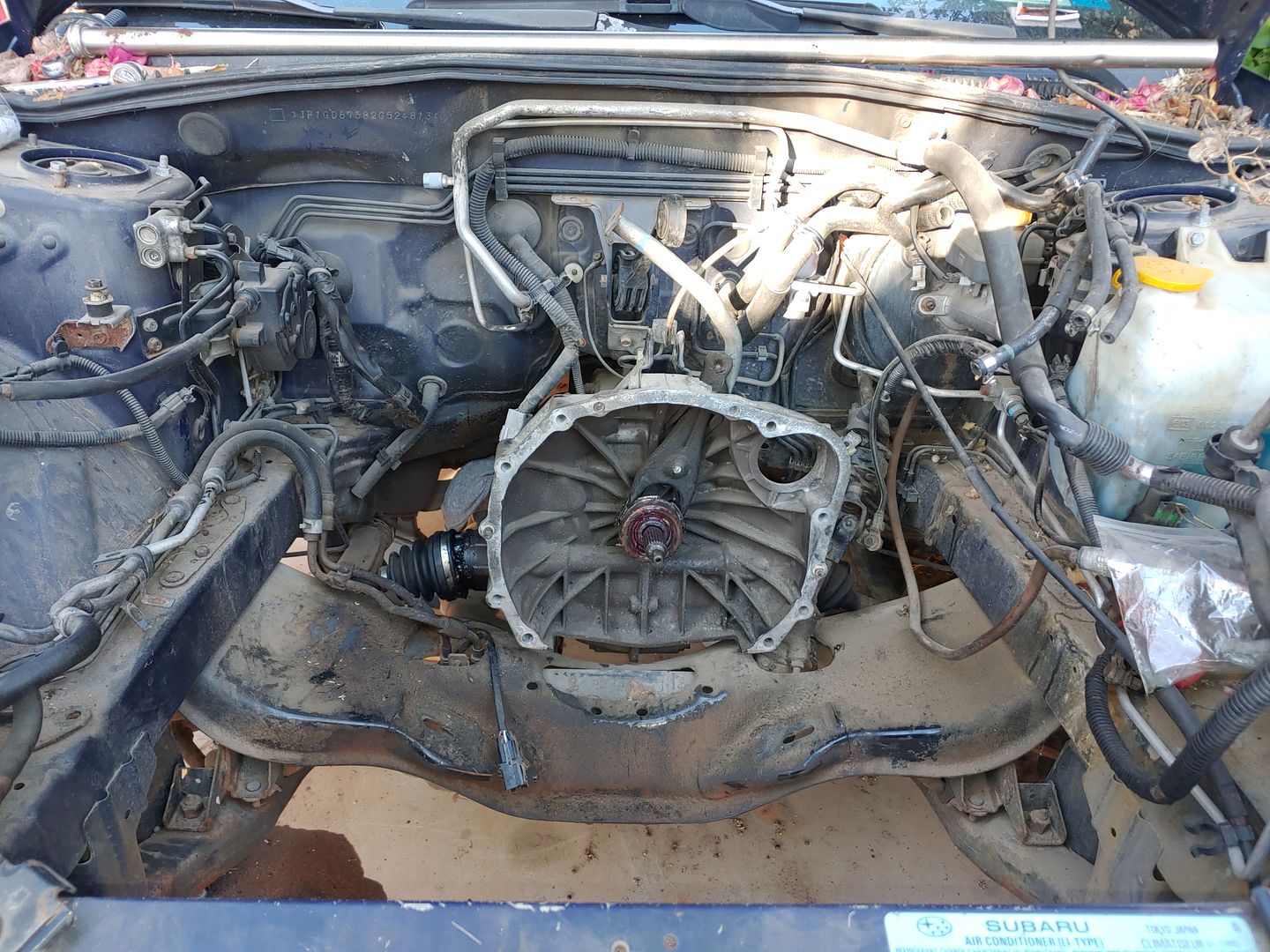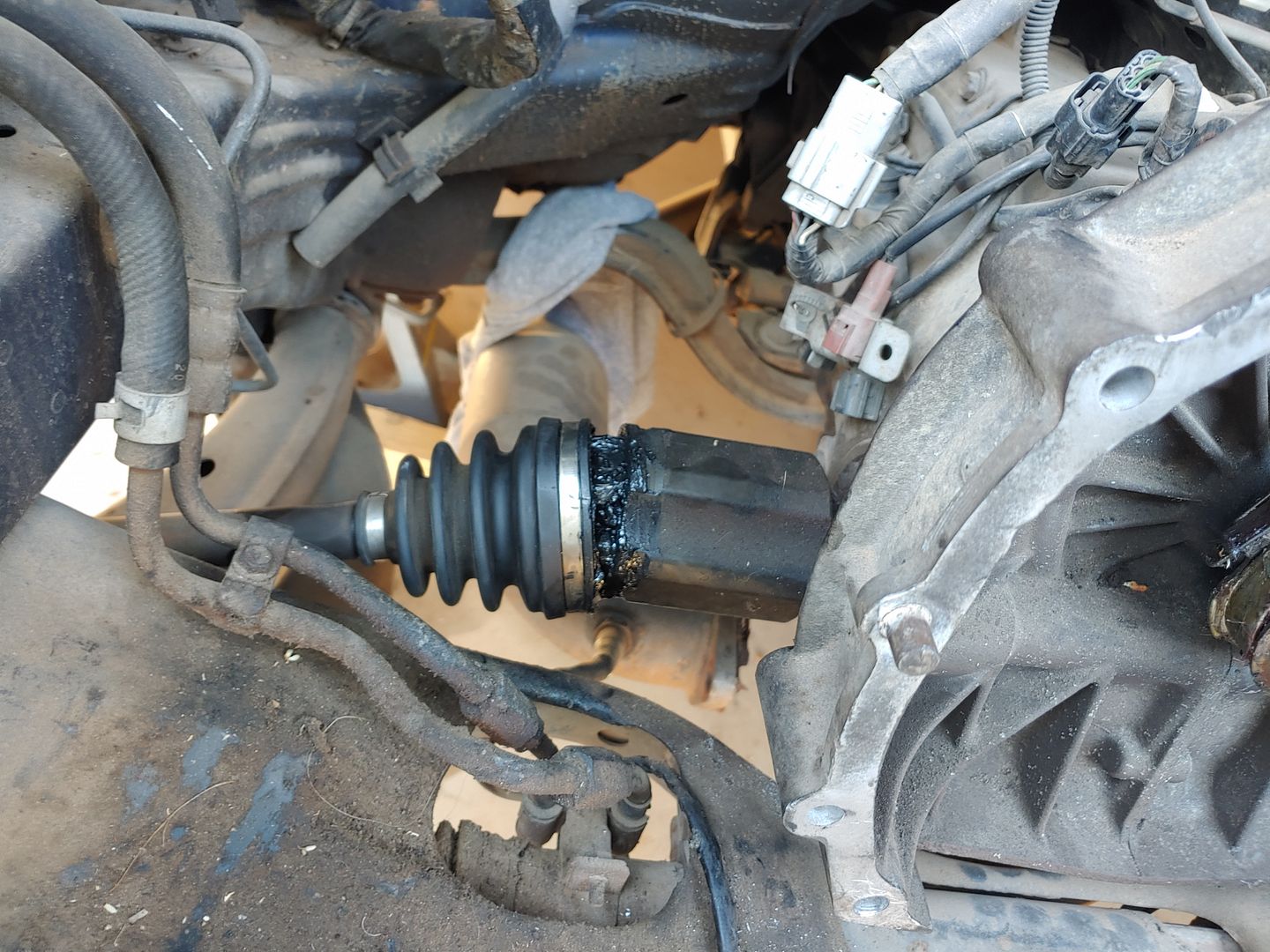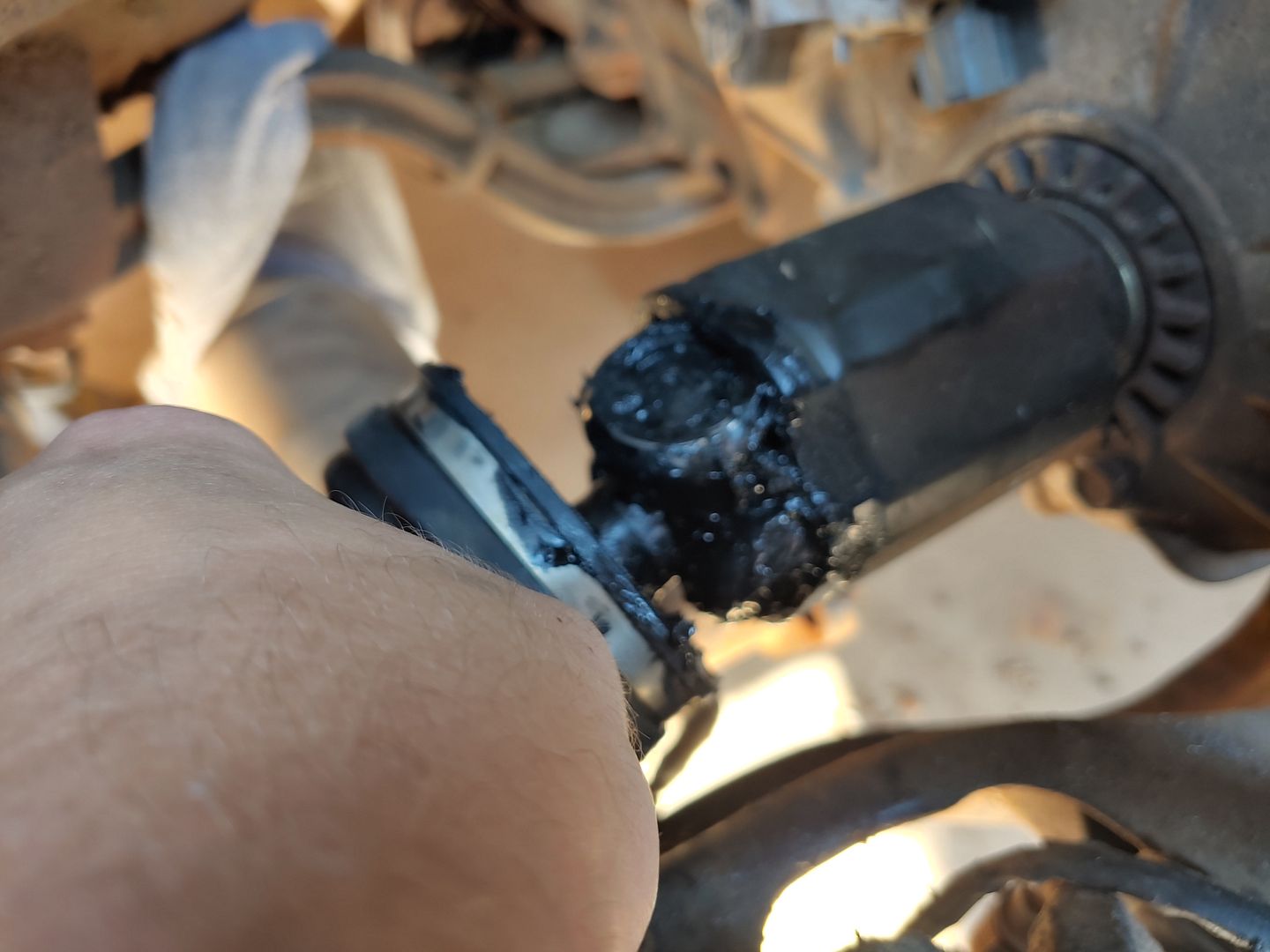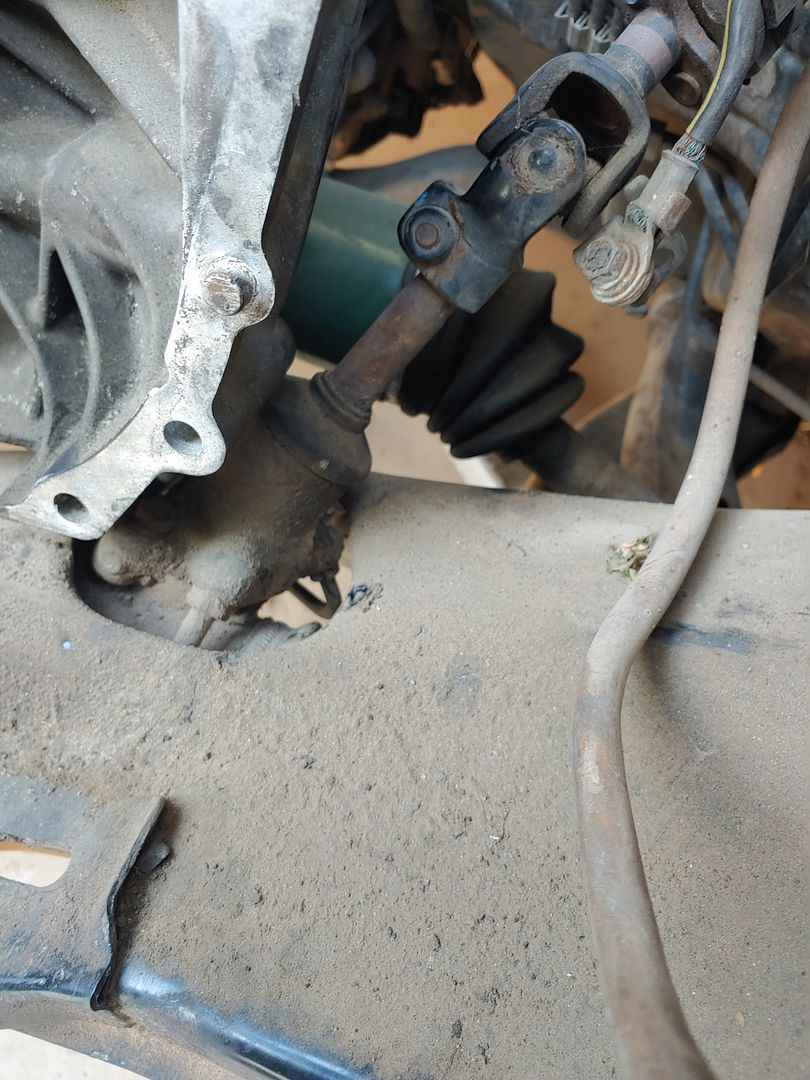 I have tried to muscle the joint back into the housing, and push the transmission so the axle joint will slide back in, but am not having any luck. Is the axle shot? will i need a new axle? or do i need to just remove it and line everything back up and pop it back in the housing before re installing? I really didn't want to have to disconnect the strut bolts, but really want to get this project done.
What're your thoughts?